Personal space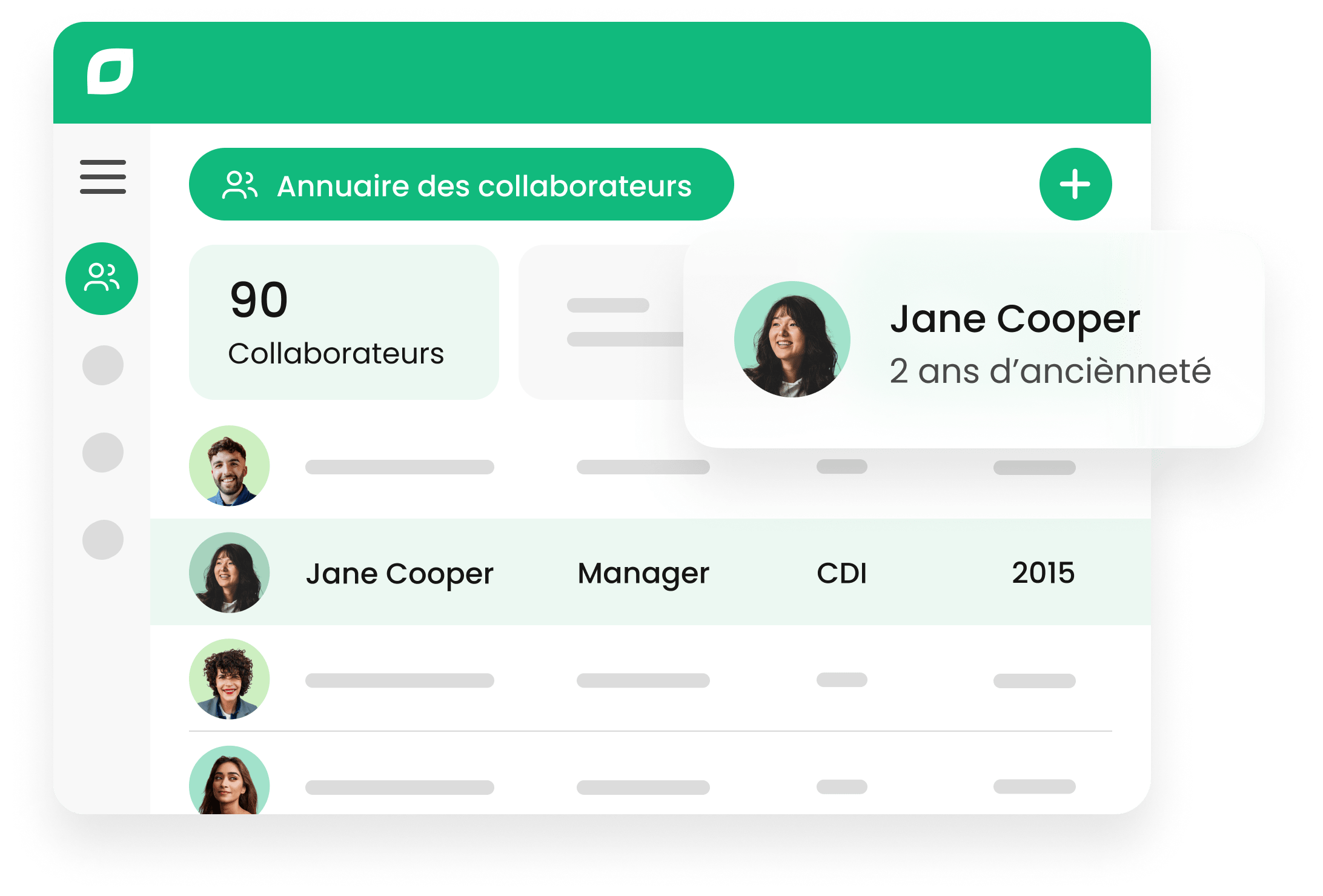 Involve your employees
All employees can manage their personal information on their profiles. All that's needed is an internet connection.
Customized dashboard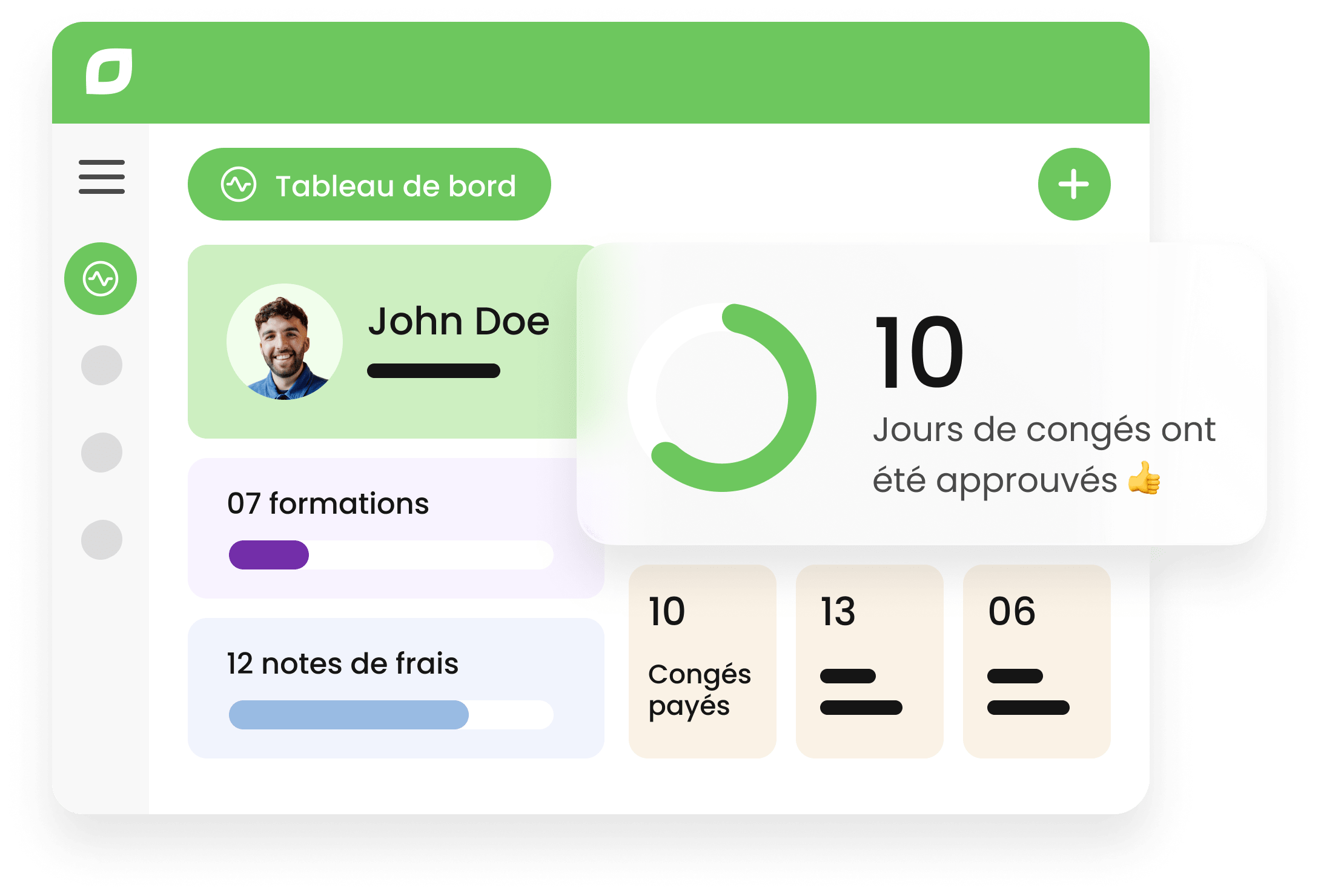 Manage and analyze HR activity
All users (employees, managers, IT and HR departments) can access a personalized dashboard to view important information in real time (vacation/sick pay balance, document status, expense reports, birthdays, etc.)
Detailed reports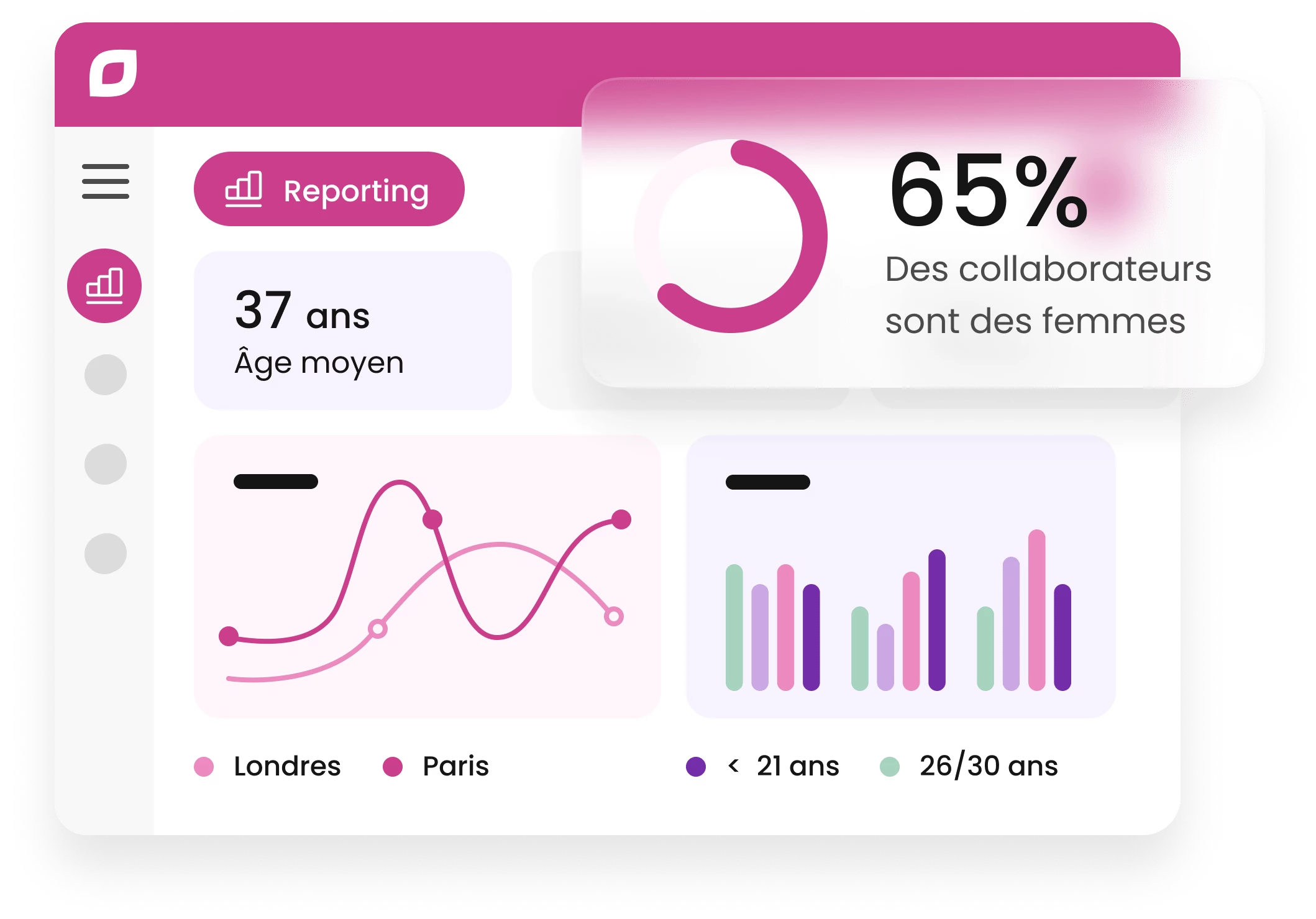 Rely on MintHR data to make better informed decisions
Analyze employee data through thematic, detailed and up-to-date reports.
API integration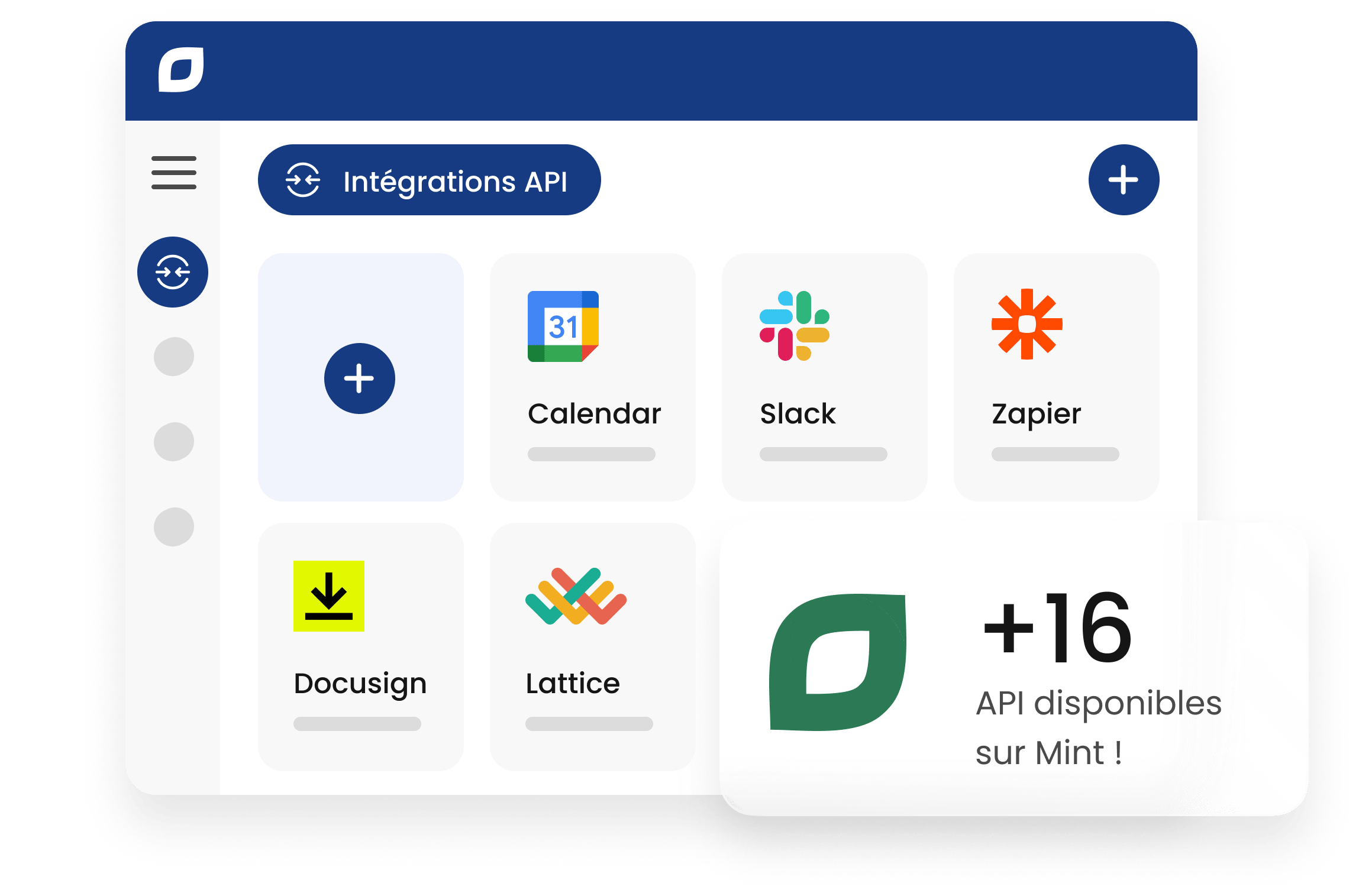 Connect MintHR with your favorite tools
Through the open API, you will be able to embed all the tools you daily use with your MintHR platform. Inversely, you will have the possibility to integrate MintHR into all of your everyday tools.
Events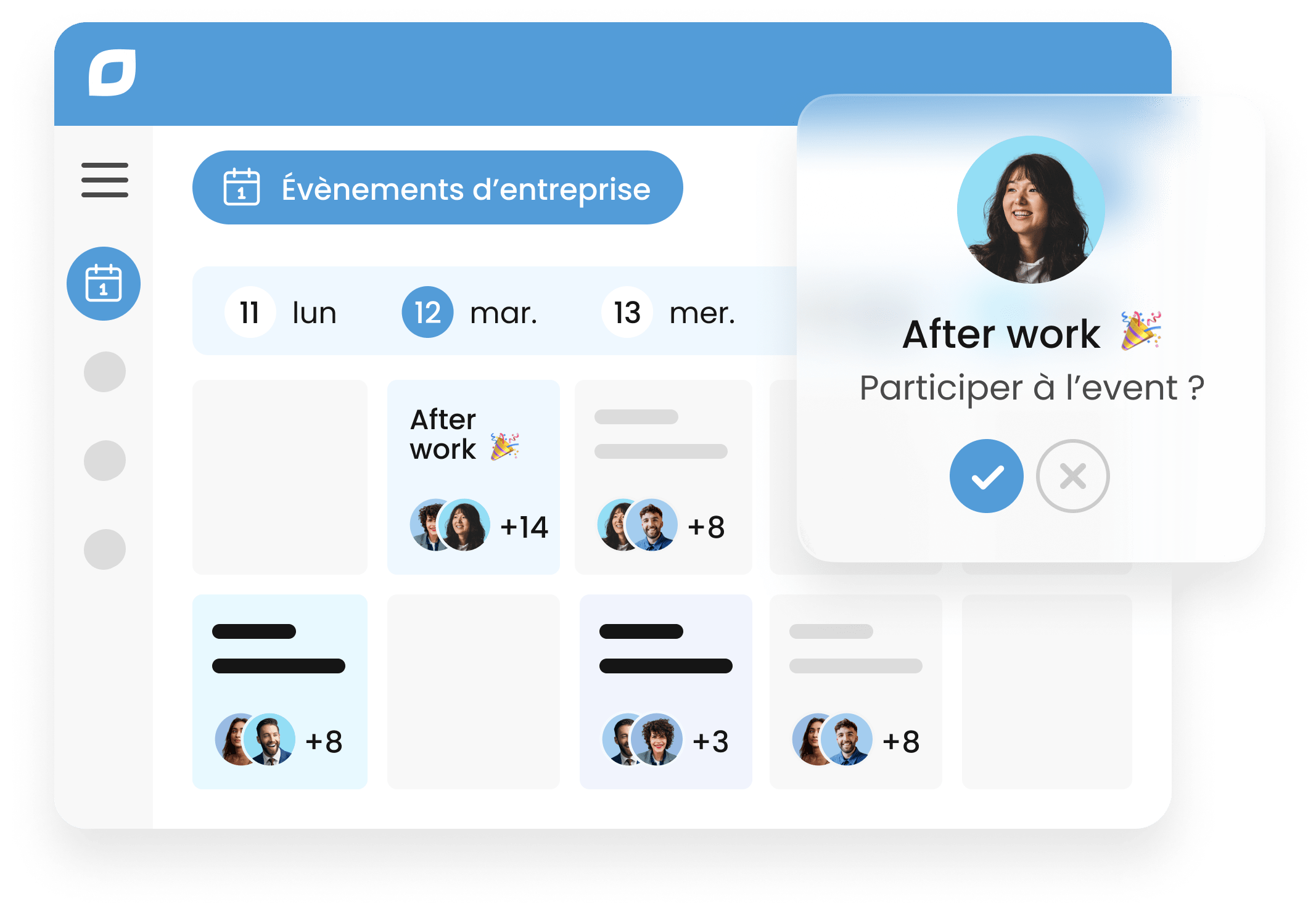 Make sure all employees are aware of your corporate events
Share current and upcoming company events in a schedule that everyone can access. Invite the employees of your choice to be part of it.
Company directory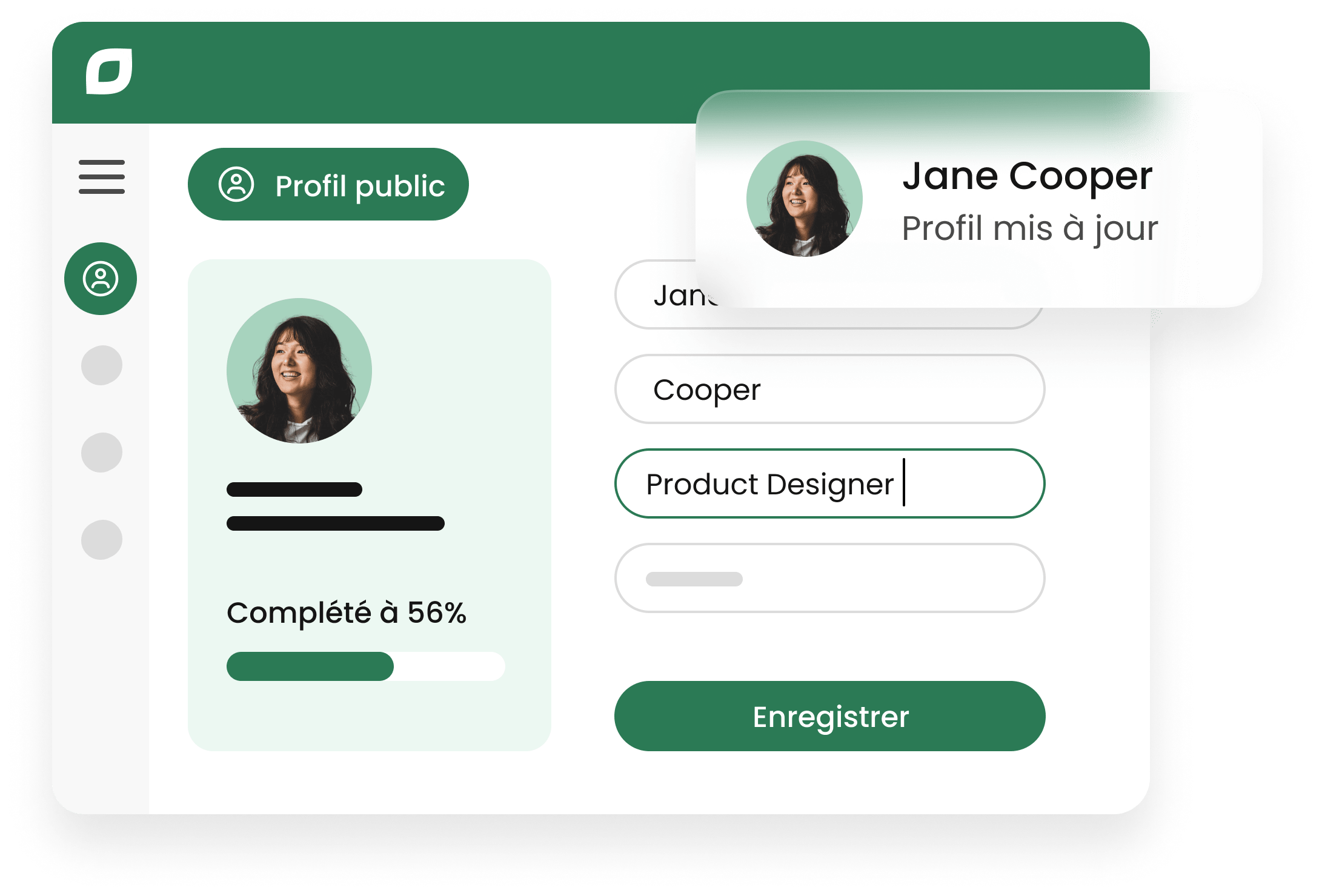 Find all the latest information in a single place
The directory can easily be accessed by each employee from their personal account. All information is kept in a safe digital vault.
Validation process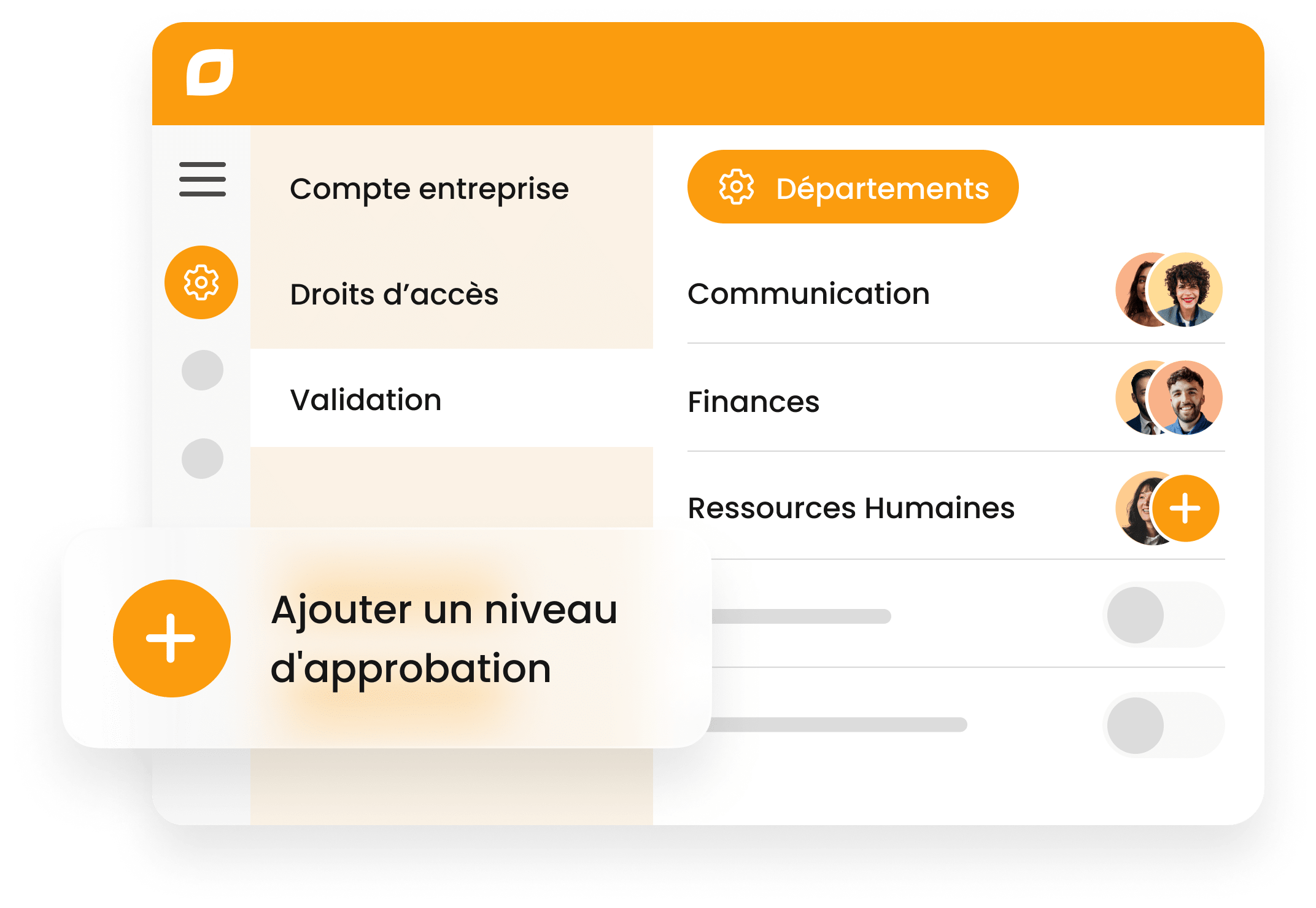 Let MintHR's simplicity guide you
The validation processes are entirely adaptable to the specific needs of your organization. Manage and approve employee requests more smoothly by maintaining a global vision of each employee's status and history.
Access control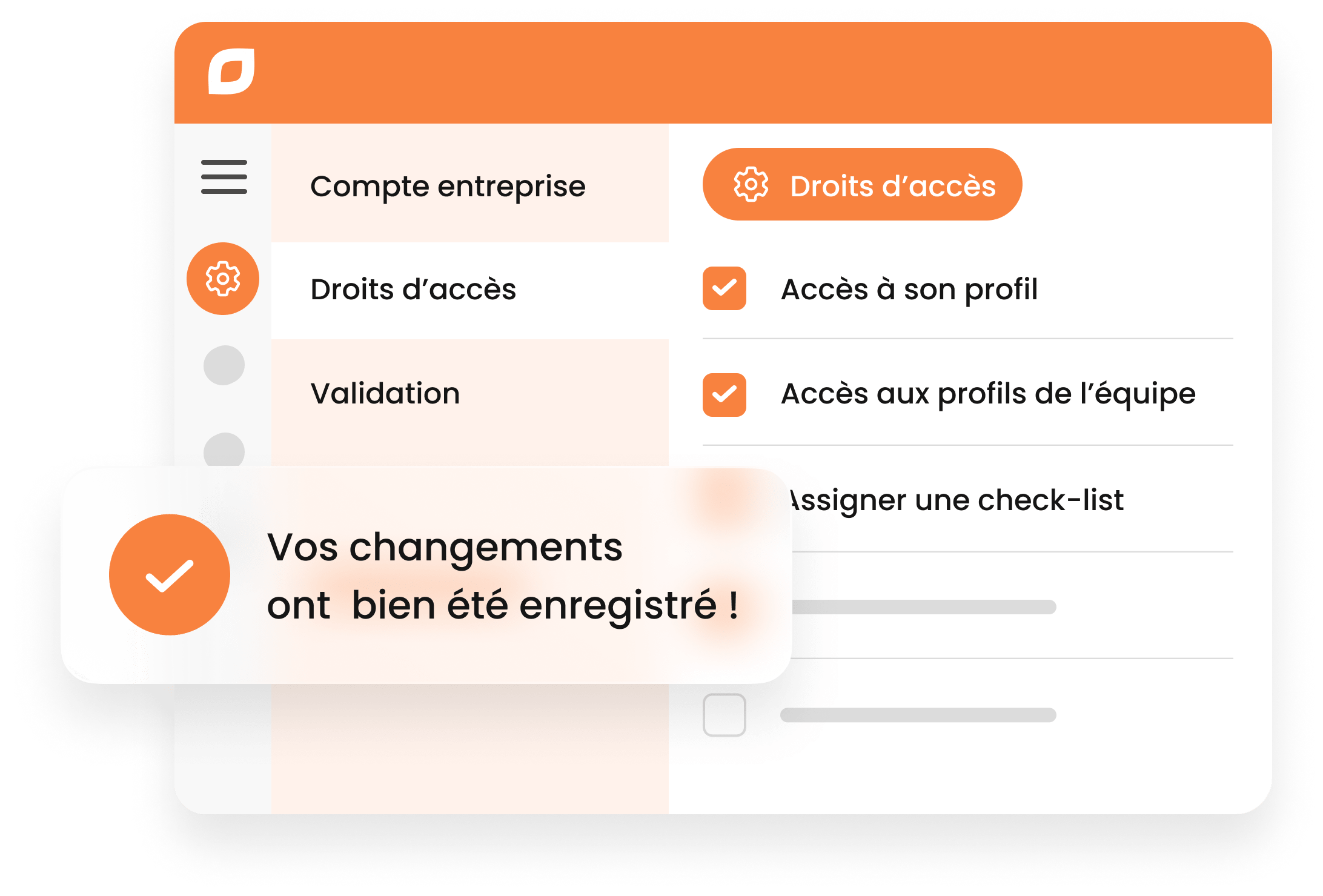 Define access permissions
Monitor the permissions given to your employees from your administrator account. For example, enable them to approve a time-off, create a checklist or upload a document.
Refresh
your HR & IT processes
Ready to streamline your HR & IT processes?
Book your demo