People analytics : How to optimize it in 5 ways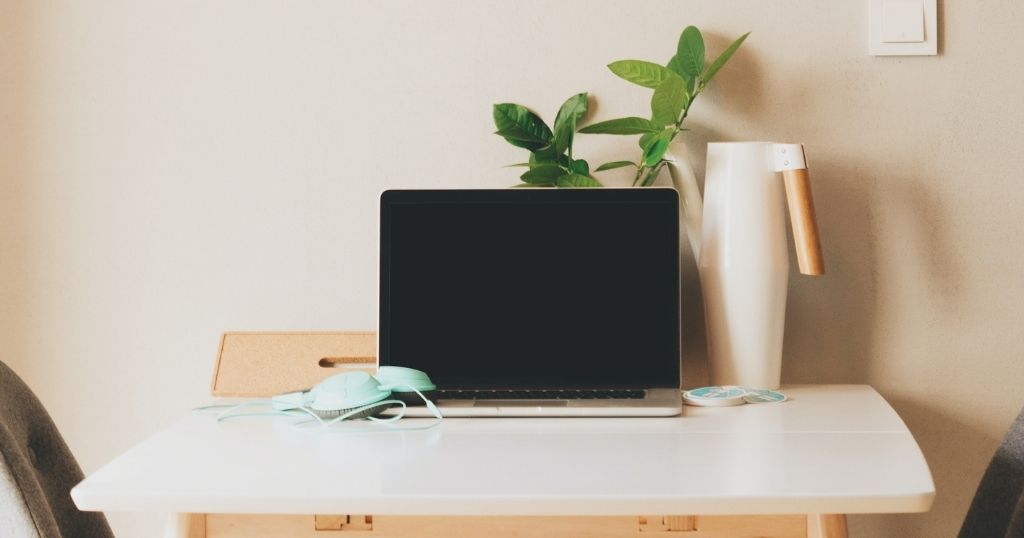 People analytics is not a new concept. It has existed for several decades but, until now, has been only accessible to large organizations with the resources – namely cash and headcount – to spare on uploading, storing, and analyzing employee data.
Modern HR practitioners and business owners are more fortunate. Cloud computing puts people analytics within easy reach of any type of company. All you need is a workforce, a computer, and an internet connection.
[Sommaire]
What is people analytics and how can it help your business?
In an HR context, people analytics is about gathering and using hr data to better understand your workforce and the way they behave. In the same way that marketing analytics helps a marketer decide how to support their product launches, people analytics helps an HR professional identify how to use human capital for the benefit of the business.
People analytics falls to the responsibility of the HR department. However, it should involve professionals with analytics experience to ensure data integrity, provide detailed analysis and support the HR department with interpreting the data. Many modern HR software tools provide easy-to-read dashboards and instant reports to make people analytics easier.
By setting up talent analytics in your HR department, you can create a better understanding of people in your organization. This will help you develop more efficient people operations functions like talent acquisition and improve the overall people experience for staff.
At an organizational level, people analytics provides hr data that helps business owners get a better understanding of their workforce.
Talent management helps companies make evidence-based choices. Without solid evidence, decisions and strategy may be developed using hunch, bias, or politics – and this will rarely help develop a strong performing organization with positive company culture. The facts and findings that result from people analytics can help businesses support strategic decisions and improve the way they work.
People analytics allows for leading indicators to be reviewed, which in turn gives an organization the ability to be more predictive with their analysis. HR has historically used lagging indicators – such as absenteeism or retention figures – which used to make it slower for a company to act on their learnings.
Talent analytics allows companies to identify trends and issues much earlier, meaning they can plan ahead. It also helps businesses track their people initiatives. Many early people metrics were primarily targeted at culture and engagement scores - primarily because these are something people could intuitively understand. However, people analytics goes further than this by providing evidence of what works and what does not. For example, people analytics can be used to show if people initiatives are actually having an impact on people or not.
Why do HR need to use people analytics in the company?
Investing in people analytics can be a game-changing decision for a company. That's because it has the potential to turn the HR department into a strategic partner rather than an administrator.
People analytics can help companies manage people more strategically, making people operations functions like people operations, service delivery, and recruitment significantly improved. Talent analytics enables HR people to make better people decisions that support the business's core objectives by showing what has previously worked (or not) for the company.
By understanding how people work in your organization, people analytics can form the basis of people's decisions. For example, people analytics can help recruiters understand if their strategies are attracting people with the right technical skills, making it easier to know which strategies they need to strengthen.
Talent analytics can also help predict future people issues within an organization by providing early indicators that something is not working well.
The ways in which it can help include:
Providing an in-depth analysis of the effectiveness of the workforce
When you consider that an organization may spend as much as 60% of its revenue on its workforce, it iss incredible to think that this spend is largely left unanalyzed. In comparison, advertising spending, sales investment, and even employee travel costs are highly reviewed. People analytics finally gives full rigor to employee-based decisions in a way that aligns HR with other business departments.
People analytics provides people information that people managers can use to make better people decisions. For example, employees analytics can be used to identify the people who are most likely to leave an organization – giving people managers the opportunity to help people stay. The people analytics team can support people managers by providing a view of people costs and people risks, including people-related financials.
Giving a true insight into the impact of decisions within an organization
For example, what is the difference in absence rates between teams? Has a change in leave policy impacted productivity? What was the impact of a recent pay increase? By reviewing the employee data, human resources professionals can find information that will help inform future decisions.
People analytics also supports people managers in measuring people's performance. Data analytics can be used to analyze performance management. Human resources people can build people scores that are aligned with the organization's objectives, showing people managers which people are performing well and which people need their support.
Identifying information that helps the company run better
For instance, using HR analytics to identify the right employee profile for important roles will make the business more productive and more efficient with fewer absences, lower employee turnover, and culture-add. By using these learnings, a business can quickly transform its effectiveness and see real cost-savings resulting from a more effective recruitment process.
In collaborators analytics, the HR department looks at people as a whole. In people operations, departments use people analytics as a way to better understand people costs, people risks, and people performance. HR professionals can plan the right kind of people activities to support people's objectives using people analytics.
Under people analytics, people managers can align people's activities with business strategies and objectives. The HR department can use people analytics to establish future people programs that people managers can work with.
Positioning HR professionals as collaborators
With employees analytics data, HR can partner with the finance department to create recommendations based on facts and figures rather than speculation. More than being seen as workforce guardians, human resources can be recognized as true contributors. Over time, this will start to shift an organization's focus towards one where people prioritized instead of being viewed as a cost.
Also, people analytics can help managers to feel more confident and empowered when making decisions on their workforce. The employee analytics department can provide managers with a score for collaborators. They can have tangible facts and figures to back up their decisions. This score is derived from analytics to give the accurate pieces of information they need to make effective decisions.
Transforming the HR role into a more rewarding career option
By creating HR roles that have more influence, the profession will attract a diversity of talent with experience in other roles. This in turn will help improve the quality of strategic thinking and add to the impact and presence of the HR department, creating a stronger approach to strategic talent management. By leveraging people analytics, HR people can make more valuable contributions to the people work of an organization.
This people analytics is a new and developing field within HR, where people data science can be used to improve people processes and people outcomes. As people analytics becomes more widely adopted by organizations, the HR department will become more effective.
HR people will have a wider scope of people focussed work and increasing opportunities to use people analytics. By using people analytics, HR people will continue to develop and grow as people optimizers within an organization.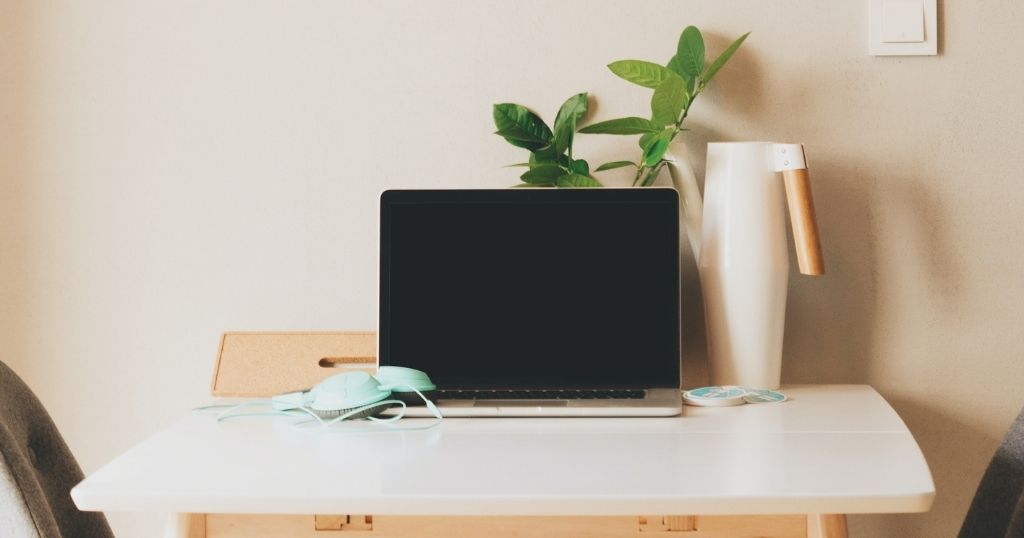 5 ways to help you optimize people analytics :
Data science may be powerful, but it can also be messy and difficult to manage. This is especially the case if members of the HR team do not have the experience or training to interpret and act on the data.
The people analytics department will have an important role in business success. By keeping their talents skills, managers can be sure that they are ready to deliver people solutions that bring positive changes for the organization.
With a deeper understanding of people analytics, HR professionals can begin to transform their role from one that is reactive and document-driven to one that is proactive and outcome-focused. With greater influence in their organization, human resources people will be able to step into new roles.
For employee analytics to be optimized, it is important to take steps to ensure it is properly integrated.
Identify analysis leads
Historically at least, HR professionals have focused on softer skills such as conflict resolution, communication and talent management. They are less likely to have the same level of skills in data analysis, so it is important for HR organizations to begin developing analytics leaders who can get the most out of people analytics.
The introduction of people analytics means that HR managers must add data analysis to their list of skills. This does not mean the HR department should lead the HR software implementation.
The best solution is for the project to include an HR representative while including employees who have strong experience with IT and analysis projects. This will mean the project is correctly implemented while also teaching the HR department how to use the software.
All HR professionals will need to have the training and coaching to support them as they develop their analytical skills.
Perhaps they could have a mentor or analysis buddy from another department – such as consumer insights or financial planning? This would make it easier for them to build the skills and knowledge they need.
HR professionals will be able to develop their knowledge and experiences as they work with analysts who have worked on other projects. They'll also find it easier to identify improvements in their own department.
People analytics should not be applied after everything else has been done, but should form an important part of the business strategy. The HR department will then need to focus on where they can add value and how data analysis can provide meaningful insights that impact organizational strategy.
Understand what you want to know
With so much data available, it can be difficult to decide what to prioritize. However, it is important for organizations to set realistic expectations and identify what activities will generate the best outcomes.
The best way to use people analytics is to identify the information you need in order to advance your business strategy. Ask yourself what you need to know and how your decision-making would be improved if you had more information.
Without a clear understanding of what you want to know, people analytics can feel overwhelming. It is important to remember that you should not get hung up on the data. Just because it is available does not mean you have to use it.
If you feel overwhelmed by the amount of hr data available, just focus on a few basic metrics to start with. For instance, do you need the talent to fulfill an objective such as launching a new product service? In this case, you can use people analytics to identify strong performers from within your existing team. Those performers are likely to have the skills you need, so they can be allocated immediately.
Recruitment data will also show you details of where to recruit from as well as which managers might be best suited to motivating this new team. Business leaders should use data to analyze the performance management of their teams. You might also be able to identify the best performers from the talent pool you're recruiting from. This will impact your business outcomes.
The data-driven strategy can also help you identify which factors influence employee retention and how much it costs to replace someone. You can then use this information to inform your recruitment strategy, as well as determine what motivates employees and what activities should be added or removed from your programs.
You could also review whether an incentive-based reward program will be useful for this team or whether pay and benefits should remain the same. Alternatively, if you wanted to become recognized as the 'best place to work', you would review absenteeism figures and turnover as well as factors such as time to fill and team productivity and employee engagement figures such as eNPS.
Set up reporting dashboards to monitor key metrics
Without visualization tools, it can be difficult for business decision-makers to understand what is happening. It is important to create dashboards that show the most important metrics and how they appear over time.
It can also be useful to generate a 'heat map' of your workforce. This is where you color-code different data points, such as turnover or productivity by department, location, or seniority.
This visual representation of your data is likely to be more intriguing than a table or spreadsheet. You can then set up regular reports and run them at the beginning and end of each month, so it is easy for decision-makers to see where there are issues developing.
This will help you identify problems as they arise, rather than waiting until the year-end review. Using HR software with a dashboard capability will make this fast and easy for everyone to access and review.
Alternatively, the human resource department could create a separate dashboard that is updated on a monthly basis. In both of these situations, it is important to accompany the data with analysis that provides a 'so what?'. For example, if the trend in absenteeism has declined, what is this linked to? If it's unclear, then the HR department would know to investigate this data in more detail.
Human resources should monitor people analytics constantly, every month if necessary, in order to identify issues before they become big issues. You can then take action while the issue is still small and resolve it quickly.
You may need to ask your managers for more feedback to clarify the data that you receive. For example, if managers think that people aren't turning up to work because of a lack of benefits and perks, you might want to check whether there is any proof behind these claims.
One of the first steps should be to identify the typical metrics and KPIs that will help you make sound business decisions. HR data scientists such as HRBP can use different data-driven points to measure success, which is often linked to the mission statement of the organization. You could, for instance, set core values or relevant quality standards at this stage. For example, an organization
Use with other tools for a root-cause analysis approach
HR software and other people analytics sources can only provide part of the story. What matters most is how you use the information here.
When reviewing this data, it is essential to look at the root causes behind the numbers. For example, if absenteeism has increased by 3%, what could be causing this? Is there a virus going around or another factor that's impacting employee well-being?
You should also look beyond the numbers. For example, if there are issues with absenteeism, it might be necessary to speak to employees about their experiences and the reasons behind these problems.
You can then use this information to develop an action plan. This should focus on resolving the causes of people's work-related issues rather than simply looking at what impact these problems are having on the business.
For this reason, it is important for HR managers to use other methods to add extra layers to the data. No single data set can answer big questions or provide the whole picture. You can, for example, supplement internal people analytics with external data. For example, you could look at the latest research about Millennials and their impact in the workplace to help support your decisions.
To build on the previous example of a decline in absenteeism, it would be important to review this data by department – is one department driving this change more than others? What changes have happened in the business? Was previous absenteeism driven by a handful of individuals who have since left the business? Has a new manager created a more satisfied team who are less likely to take time off sick?
Has a change in absence policy made it more difficult to take time off work? In which case are unwell employees now coming into the office – how might that affect productivity? The full picture can only be seen by reviewing people analytics in the context of the wider business.
Make data integrity everyone's job
HR analytics can only be successful if the data within the system is correct. Maintaining data integrity can be an arduous task. It can be difficult to keep up with a constantly changing workforce.
If data integrity is not maintained, then the data becomes useless. Some employees might not report absences correctly, which skews the data in this area. The same is true if managers do not provide accurate feedback. To avoid this, it is key to make data integrity everyone's job.
For this reason, it can be helpful to place emphasis on ensuring employees and managers add as much information themselves using self-service software. Employees and managers can simplify the HR department's job by making sure personal details are correct.
Adding details such as training completed, performance review outcomes, and absence dates will also ensure data is correct. Using fit-for-purpose HR software is essential as this will make it easier for employees to add their information intuitively and quickly with a minimal chance of error. This will mean a better quality of data and a more successful analysis.
Conclusion
People analytics is one of the most important changes to happen to business strategy development. Successful HR managers will be proactive in learning about people analytics and how it can benefit their teams. There are several ways to optimize your results, outlined in this article. You can use data from your internal people analytics to see what drives engagement and happiness in the workplace. Once you understand these root causes, you can develop an action plan to address them in order to continue building a more engaged team.
But it is not a 'plug and play' tool. It requires training, a change of mindset, and a shift in the way an organization operates. With these adaptations in place, a company can start to see big shifts in the way it optimizes its workforce for the long-term success of the organization.
Discover similar articles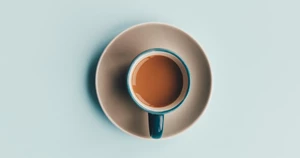 A year from now you may wish
you had started today.
—Karen Lamb
Ready to streamline your HR & IT processes?
Discover MintHR