How can an HRIS boost engagement at work?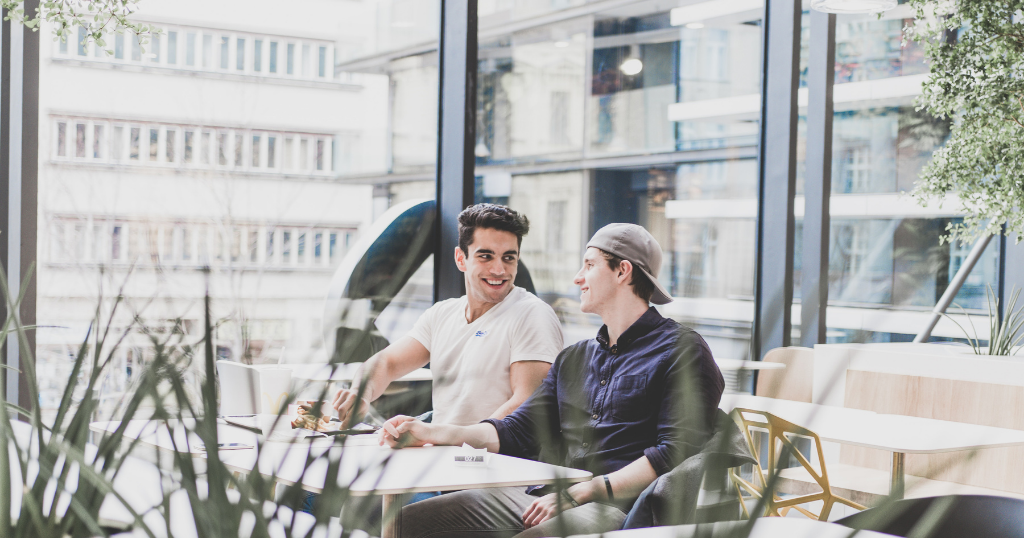 Technology and employee engagement seem like unlikely companions. At least they do from a distance. Look closer and it's clear that technology such as an HRIS can play an important role in making life simpler for an organization's employees, no matter who they are. That's because it's not just the HR team who benefit from the labor-saving advantages of HR software.
[Sommaire]
What is an HRIS?
HRIS is an acronym for human resources information system. At its simplest, an HRIS is a type of software which helps organizations manage their employees more easily. Although there are many types of HRIS, they all have one thing in common - they have several functions that help HR professionals in their roles related to human capital management. These may include:
Data storage
Payroll
Leave monitoring
Performance management
You may hear HRIS referred to as HR software. The term HRIS is sometimes used interchangeably with HRMS, although there are slight differences between the two that you can read about here.
HRIS technology can be a big help for HR staff and HR managers, and it's also true that HR software has plenty to offer company staff members too.
After all, what better engagement booster than saving your HR team time? And HRIS does exactly that. With HRIS , an HR department can get rid of paper records; organize workers data; make processes more efficient; share information across teams; manage tasks such as recruiting, onboarding and training; and get rapid results from its HR activities. All in all, the benefits add up to increased productivity for HR teams - which means they have more time to devote to other high priority projects like engaging their staff.
What are the benefits of good employee engagement?
Employee engagement can be the difference between and long-term success and failure. As Doug Conant, the former CEO of Campbells famously said, 'to win in the marketplace, you must first win in the workplace'.
Employee engagement is not only good for HR functions and the wider organization, it's great for individuals too. Engaged employees tend to be happier; less stressed; more creative; and generally make better use of their time and abilities than their actively disengaged colleagues.
But how does engaging employees improve an organization's competitiveness?
Increased productivity and more innovative thinking.
Engaged employees do more than just show up at the office. They work harder and think harder. As this Forbes article says, 'Engaged employees show up every day with passion, purpose, presence, and energy.' This creates what is called actively engaged employees.
Reduced turnover and lower recruitment costs.
Employees who are disengaged from their work and the company they work for are more likely to leave for another organization. By increasing employee engagement, you will start to reduce employee turnover. This in turn reduces the costs associated with recruitment and onboarding.
Easier talent attraction due to a strong employee brand.
Your employees talk! Platforms such as Glassdoor will quickly give potential candidates an insight into your workplace culture. Engaged employees will present a positive picture of your workforce, making it more attractive to top talent.
A healthier workforce with lower rates of unplanned absence.
Engagement at work is strongly linked to improved employee personal growth and  wellbeing and lower stress levels which in turn results in less sick leave.
Improved customer satisfaction.
Engaged employees mean a better-quality product or service for the end customer.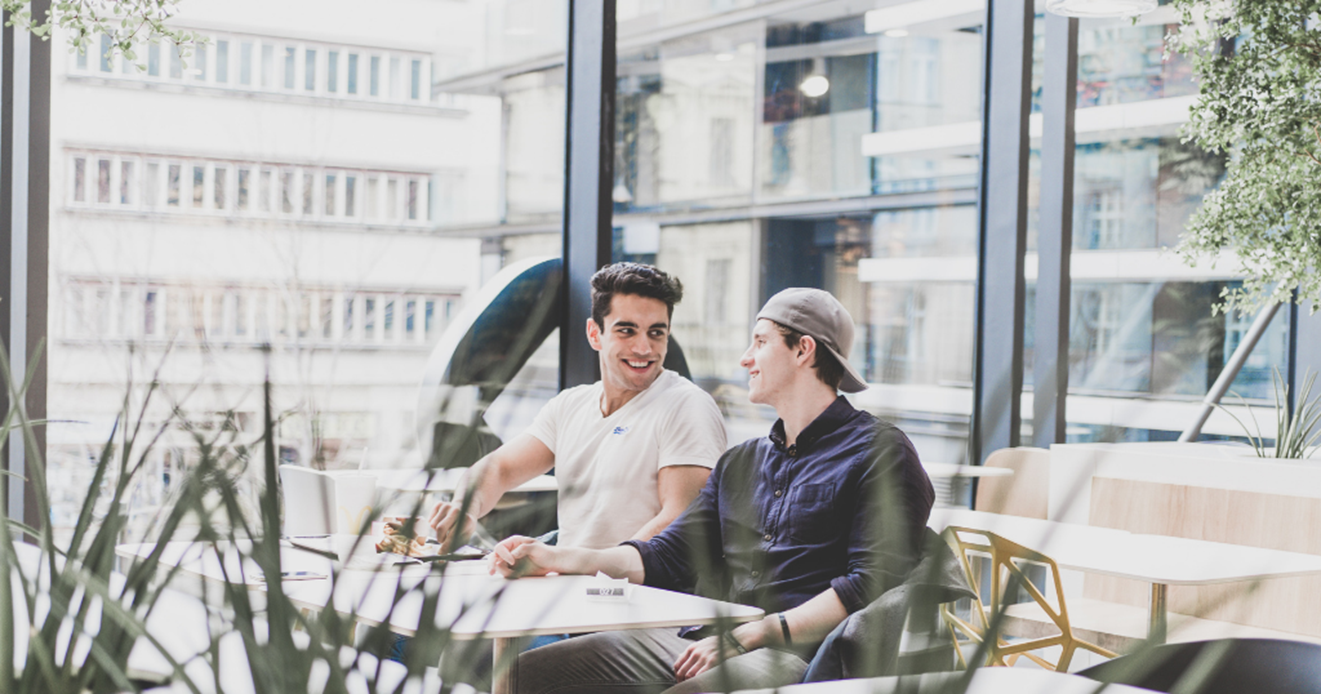 How can an HRIS help boost employee engagement at work?
As we've already touched on, the link between an HRIS and employee engagement isn't immediately obvious. However, by incorporating an HRIS into your organization, you will find it's easier to support employees and give them the tools they need to do their jobs more easily. Here are some examples:
Better organization
Good organization is central to a calm, well-planned and intentional culture. Not only does this create easier customer and supplier relationships, it also supports employee satisfaction and engagement. Making the effort to organize data, simplify processes and provide clearer communications works because it makes everyone's lives easier. So instead of grumbles such as 'why can't I get a straight answer about my remaining parental leave?' and 'that's the third time an important document has been posted to the wrong address!', employees can focus on their work. This means managers have fewer admin-related problems to contend with and ensures employees feel less frustrated. The net result? A happier, more productive and engaged workforce.
Empower employees
One of the most immediate employee benefits of an HRIS is that of the self-service function. Technology is so prevalent in our daily lives which means millennial and Gen-Z employees find it frustrating to have to check details with their HR manager and wait for a response. Not only is it slow, but it feels outdated and unproductive.
By using an HRIS, employees are empowered to check details such as their remaining leave entitlement and personal details. They can also book leave dates or update information such as their home address. Because most HRIS systems are cloud-based, employees can access the system from several devices such as their phone or laptop. This means they can fit their admin tasks into time that would otherwise be lost such as during travel or while waiting for a meeting. It also means employees who work remotely or who travel with work can submit expenses, request leave or change their bank details regardless of where they're working.
Simplify the hiring and onboarding process
An HRIS makes recruitment and onboarding far simpler. Not only is this better for new employees, but it's also positive for the managers involved in hiring new team members.
For new staff members, recruitment and onboarding software makes it easier for them to understand expectations and provide relevant information. It also creates the impression of a more joined-up organization that cares about the way new employees are treated.
For managers, an HRIS gives them visibility of how the recruitment process is progressing. It also helps them manage the onboarding process more easily, giving them reminders about what they need to do for a smoother welcome for their new team member. This not only means their team member will be more productive more quickly, but it also makes their jobs easier because the administration associated with onboarding a new employee can be set up much more easily.
Create a more consistent performance management process
Performance management software is an integral part of many HRIS systems. A well-integrated performance management process is essential to employee engagement. With clear expectations, a defined reward and recognition process and visibility of progress, managers and team members alike appreciate the clarity provided by an HRIS.
With organization goals clearly visible within the HRIS software, it's easier for workers to understand the way in which they can contribute towards the success of the business. The software can also provide a basis for employee one-to-ones, providing a reminder of the objectives and making it easy to stay on track.
The consistency of a transparent performance management system can also reduce the chance of conflict around performance reviews. Because it's easier to track progress against employee goals, there will be fewer sudden surprises and more opportunity for managers to coach staff members or recommend training programmes to will help employees achieve their goals.
Gain time on administrative and repetitive tasks
Life as a manager can feel difficult at times. But with an HRIS in place, tasks which might otherwise feel tedious or be easily forgotten are more straightforward. Employee leave requests, unplanned absence notifications and training progress can all be tracked and logged using an HRIS. Automatic alerts can be used to remind the manager or employee to complete tasks as needed.
Employees also benefit from HRIS software. HRIS systems can simplify and speed up tasks such as pay slips and invoices. Time saved here is time which can be spent on more engaging work or valued family time rather than administrative tasks.
HRIS software also provides an easy way to manage employee requests for leave or expenses, meaning employees get what they need quickly and HR managers don't have to spend valuable time on administration.
Using HRIS software can also reduce the risk of errors when managing information. For example, new hire HRIS systems automatically populate fields with relevant data suchas hire date, rate of pay or HR contact details. This also has the benefit of improving employee engagement by reducing the chance that an HRIS error might cause inconvenience to their day-to-day work
This saves managers from following up with employees, asking them to complete tasks. It also means people admin is easy to find in one location; there's no need to hunt for files and save them in new locations. This can make a manager's job easier and give them more time to work with their employees, supporting them with their development and coaching them to work smarter. A manager's job becomes more satisfying and employee engagement improves because employees can see that their manager is interested in them as an individual.
Increase transparency for a stronger company culture
An HRIS can have enormous benefits for business transparency, something which can support a positive organisational culture and employee engagement. By allowing an organization to publish business plans, policies, updates and notifications centrally, an HRIS gives employees easy access to the latest versions of these files.
This means HR and recruitment policies and procedures will be easier to find than ever before; the HRIS saves time when looking for these HR-related items, while it also reduces HR's workload because there is one less thing that people need to ask HR.
Cultural changes across an organization can also be seen more easily using an HRIS. This might include HR departments making recruitment policies more inclusive or promoting greater diversity in the workplace. With HRIS, everyone has access to these changes and protocols which makes it easier for employees to know what is expected of them and what they can expect from their employer.
This increased ease of access can help in several ways. First, it shows employees that the organization has nothing to hide from their employees. It can also reduce misinformation. Instead of employees gossiping and believing the wrong information, they can easily confirm their understanding by referring to the relevant policy or update. They can even send a link to their co-workers to reduce concerns.
Finally, this increased transparency can help inspire employees. If an organization provides access to their marketing plan or product development, this can give employees the motivation to support these initiatives. It may even encourage more junior employees to do more training and development to be considered for future roles in these departments.
Support an organization's digitalization strategy
Implementing an HRIS can be a core element of an organization's digitalization strategy. And as much as digitalization can streamline the workplace and help create attractive great cash savings, it can also improve employee engagement.
As with other forms of digitalization, an HRIS can improve collaboration between departments and individuals, strengthen communication, empower managers and employees and support improved reward and recognition. These factors can help increase employee satisfaction, strengthen workplace relationships and improve project outcomes, all of which will contribute towards a more engaging company culture.
This is in part because an HRIS can support a mobile workforce. Employees who spend time away from the office may not have access to the same HR policies and documents as those who are based in the office, but with HR information stored centrally they can easily log in from anywhere to check policy or get updates.
While HR is often thought of as a back-office function, HRIS software can also help HR become more forward facing -making it easier for HR professionals to communicate at each stage of the employment process. For example, HRIS can help HR professionals create templates for letters and forms, saving time and helping HR feel more efficient. HR staff can also use HRIS software to record video notes of interviews as this can give employees insight into what to expect from an interview process. But most importantly, HR professionals using HRIS software will be able to share information with managersand HR staff more easily. With HRIS software employees can be given access to HR information as soon as their manager has approved it - enabling a faster, smoother onboarding process.
This can help HR communicate more clearly and encourage engagement from day one by sharing relevant policy - making the first few weeks a lot easier for everyone involved.
Conclusion
As with so many business initiatives, it is the human element of an HRIS that can have the most positive impact. HRIS system can help HR professionals build stronger connections with their employees to create a workplace culture that is more satisfied, engaged and productive.
By using technology to increase transparency, create consistency and empower employees, an organization will quickly see the benefits of improved employee engagement.
Discover similar articles
Happy employees are 12% more productive;
foster your talent with MintHR !
Try our solution !
Get your free demo