What are the advantages of using recruitment software?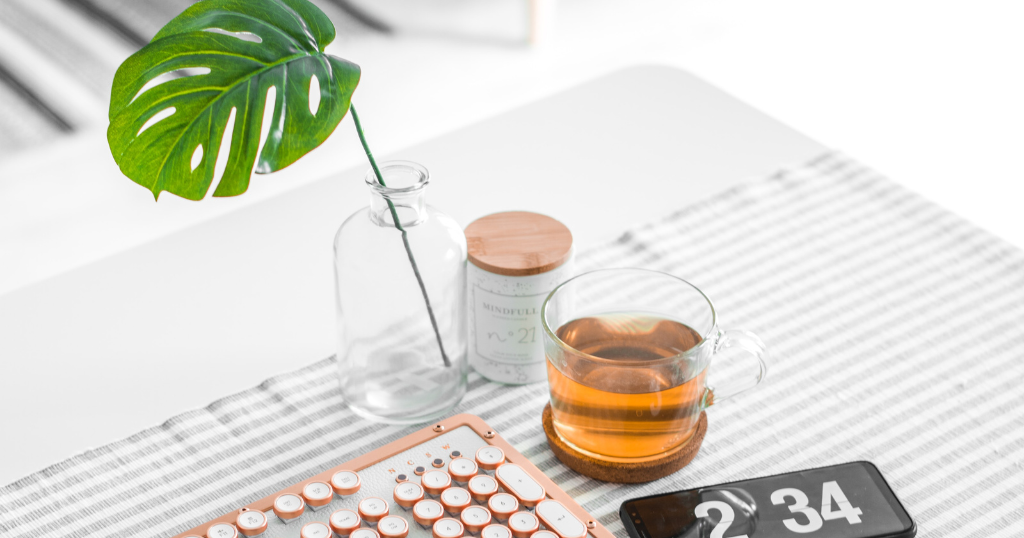 When it comes to talent acquisition, one thing's for sure. It's essential to the success of your business. But it's also time-consuming and expensive for your hiring team to fill those open positions with the best talent while ensuring the best candidate experience.
That's where recruitment software comes in. It automates and streamlines your entire recruitment process, from job description posting to integrating the new hire into your company. There are many benefits of using recruitment tool for any recruiting company.
However, businesses that use recruiting software reduce pressure on their hiring managers, helping make the talent acquisition process more effective and efficient. Utilizing recruitment software also improves the candidate experience.
[Sommaire]
What is recruitment software, and what does it do?
Recruitment software (also called recruiting software) is a specialist HR software that helps a business optimize its hiring process. In general, hiring software is a cloud-based application that assists companies with various aspects of the hiring process, from job board posting to spreadsheet management to applicant tracking.
It's common for hiring software to be referred to as an ATS (Applicant Tracking System), or a CRM (Candidate relationship management system). However, these are, in fact, slightly different from recruitment software. Recruitment software is a mix of CRM for recruitment and the Applicant Tracking System.
Recruitment Software provides the recruitment team with the best tools to identify and assess potential candidates and manage the recruitment process from start to finish.
It is not just for large businesses or recruitment agencies. Hiring software can benefit smaller firms and recruitment teams as it's user-friendly, affordable, and quick to implement.
Recruitment tool supports a business with a host of activities. These include attracting job seekers, managing candidates, screening applicant information, and staying in touch with candidates throughout the recruitment process.
The recruitment software also helps analyze metrics to help track recruitment progress so hiring managers can make informed decisions more quickly.
How can recruitment software benefit the whole company?
As much as hiring software is a real boost to the HR department and hiring managers, the real business benefits from using HR recruitment software. How it can help include:
Hire great talent
Recruitment tool directly impacts the suitability of the candidates for job openings. A business can ensure more innovation, improved productivity, and better customer service with better recruitment. And with more innovative, productive, customer-focused employees, a company can expect to see improved business results.
Due to more efficient recruitment, businesses that use recruitment software will find it easier to differentiate the best talent from the rest. With the help of hiring software, a company can quickly identify and assess candidates, making the recruitment process simpler and faster.
Recruitment software also helps recruit new talent across all functions, departments, and business units. This ensures businesses can continue to operate effectively without experiencing any system downtime or service disruptions.
Support culture goals
Recruitment tool can help attract and select candidates to support an organization's cultural goals. This is advantageous for recruitment teams looking to build a diverse workforce by creating more inclusive hiring processes.
Hiring software can also help recruitment teams achieve a more diverse recruitment strategy, resulting in the recruitment team bringing together the best talent to carry out their business goals.
Looking for inclusive thinkers with a strong customer focus? Or a family-friendly attitude? Your recruiting software can help you deliver that.
Improve diversity
Diversity in recruitment continues to be a hot topic. The top recruiting software tools can help improve diversity by de-biasing part of the hiring process; it encourages more objective recruitment through the use of performance and behavioral data. Instead of relying on human instinct, personal opinions, and unconscious beliefs, hiring software helps focus on facts and ensure a fairer selection process.
Recruitment software provides HR recruiting managers with the facts needed to make better recruitment decisions. Not only that, but hiring software can analyze candidate intake and provide data that supports the decision to focus hiring in a new direction, to broaden the intake of minority talent. Using hiring software is a great way to measure diversity recruitment.
Less disruption
Understaffed businesses will never perform at their best. Recruitment software can help recruitment teams stay on top of recruitment process demand, ensuring no hiring gaps. This is especially important for recruitment teams that handle a global recruitment process.
Hiring software helps reduce workforce management disruption in two ways. First, it makes the recruitment process faster. This means gaps are filled more quickly, helping provide staff to support the business's goals. Second, because recruiting software implies the quality of new employees is better, and employees are more likely to 'fit' the organization, turnover is reduced. This also helps to minimize recruitment management disruption.
Reduce recruitment time and cost
A company can save time and money with hiring software. The time saved from automating simple recruitment tasks can be put towards more strategic recruitment goals. The right hiring software can automate tasks such as:
Sourcing candidates
Screening resumes
Tracking the recruitment process
This frees up recruitment team time and helps to ensure a higher quality of hires, saving on recruitment and training costs.
It is also possible to reduce recruitment costs by using hiring software that can complete recruitment tasks automatically, such as scheduling interviews or evaluating candidates based on pre-determined criteria.
Hiring software also helps recruitment teams measure the effectiveness of recruitment processes and identify areas for improvement. This means recruitment teams can reduce their hiring time while maintaining a high-quality recruitment process.
Reach the candidate before they apply
Using recruitment software, recruitment teams have access to better sources of talent. Before candidates even start looking for a job, hiring software can reach out to them by identifying candidates through their social media activity and matching it with the recruitment team's open positions.
This is done using big data and predictive analytics, giving recruitment teams insight into future talent needs and trends in the workforce. This way, recruitment teams can identify potential candidates proactively, rather than waiting for candidates to apply. It is also possible to pre-screen the hiring software, meaning that recruitment processes are more efficient and effective.
Targeted recruitment advertising through hiring software allows recruitment teams to reach potential candidates with relevant recruitment messages. These messages can create interest in the organization's employment brand, further engaging talent before applying.
Improve hiring decisions
The best hiring software ensures you get the right candidate every time. Recruitment teams are more likely to make accurate recruitment decisions during the hiring process with access to recruitment software that includes features such as:
Talent management
Candidate assessment tools
ATS (Applicant Tracking System)
This means recruitment teams can rely on data rather than intuition when making hiring decisions. With the help of recruitment analytics, recruitment teams can improve their decision-making process and focus on areas of improvement.
In addition, hiring software can help identify the best recruitment channels for a company. This provides recruitment teams with an understanding of where to invest recruitment resources for the best possible results.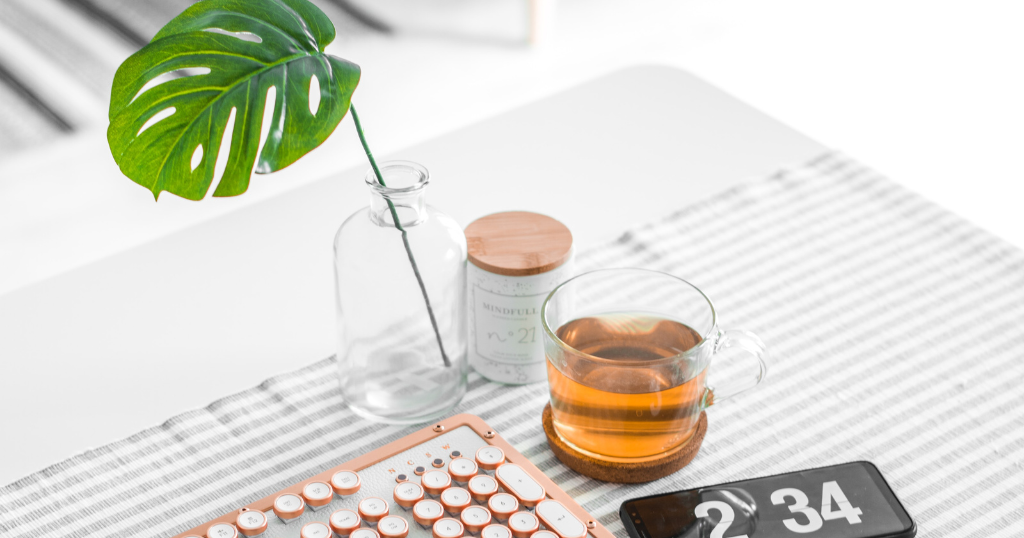 What are the advantages of using recruitment software?
The talent management process can be fraught with difficulty. So having reliable recruiting tools on which to rely can supercharge HR to achieve great things. Recruiting software is also extremely powerful in that it can monitor recruitment data and highlight areas of recruitment activity where your company needs to deploy recruitment resources. There are many advantages of using recruitment software, here are some of the biggest:
A more productive HR team
Using recruitment software makes recruitment more productive. Not only are many of the repetitive tasks automated, but because recruiting software tends to be cloud-based, the team can also work remotely or outside of traditional office hours with ease.
This increased flexibility allows recruitment teams to manage and process applications more quickly and efficiently. Additionally, hiring software can help improve communication between team members, leading to a more cohesive hiring process.
A faster, smoother hiring process
A recruiting system can support HR professionals by automating or scheduling the more mundane aspects of recruitment and removing the administrative burden. Whether requesting background checks or sifting through a high volume of resumes, the hiring team can speed up recruitment and focus on the value-added elements of recruiting new employees.
The most significant time-saver is electronically managing job postings and resumes. In doing so, you can quickly identify which applicants to interview and make the process much more efficient.
Recruitment software also gives recruitment teams access to powerful recruitment analytics, which can help them understand recruitment trends and make better recruitment decisions based on recruitment data.
It takes the guesswork out of recruitment marketing
With so many options available in recruitment marketing, it can be difficult for some recruiters to feel confident in their choices. Recruiting software helps streamline the hiring process, identifying target job boards, social platforms, and publications for the most effective places to place your job adverts.
In addition, hiring software can help measure the performance of recruitment marketing campaigns so that recruitment teams can better assess their return on investment (ROI) and make more informed recruitment marketing decisions in the future.
The top recruiting software can then automatically post vacancies to multiple job boards and social media platforms. It can even identify the roles which are more accessible to source with employee referrals for a more straightforward approach to recruitment marketing.
It makes it easier to attract the right job seekers
Attracting the best candidates can feel like a job in itself. Using recruiting software to optimize your recruitment posts and job descriptions means you only send out the most effective job listings, helping improve your company's performance on the various job boards you advertise on.
Hiring software also makes it easier to track recruitment advertising ROI and identify areas of recruitment improvement. This can help generate better recruitment content and recruitment strategies that attract the right job seekers, which helps build a successful recruitment brand.
Better candidate communication
It's not only the recruiting team who benefits from hiring software. Candidates benefit too. One of the best aspects for candidates is improved communication.
You can send personalized recruitment emails or messages to each candidate thanks to recruitment software. This means that there is no delay in receiving feedback or updates on their application status.
In addition, hiring software can help keep track of the recruitment process for candidates, so they always know where they are in the recruitment pipeline.
From automated messages when they've submitted their application to notifications as they move through the recruitment process, candidates feel better informed and more engaged in the process.
More satisfied candidates
From small businesses to large enterprises, it can be a challenge to keep candidates engaged throughout the recruiting process. However, using recruiting software can fix this. The number of tools within recruiting software can help improve the candidate experience. For example, an interview scheduler can help make it easier to book interviews at a more suitable time for the candidate. At the same time, application tracking system tools reduce the need for the candidate to re-enter their details at each stage of the journey. Recruiting software can even gather feedback from candidates at the end of the process, helping understand potential improvements.
A company will see less anxious, more positive candidates with all these minor improvements. Even in the case of unsuccessful applicants, it means they have a positive experience to share with others – a great way to nurture the employer brand.
What are the main features of recruitment software?
Depending on your business's needs, there is a wide range of recruiting tools to enhance the talent acquisition process. The key recruitment tools are:
ATS (applicant tracking system)
Applicant tracking systems are essential in candidate management and help gather candidate information, store key data, and handle the recruitment process using just one platform. For example, hiring software can make it easier to track recruitment advertising ROI and identify areas of recruitment improvement. This is a great way to generate better recruitment content and recruitment strategies.
Applicant tracking systems can also improve collaboration across departments and support in-house recruiters by reducing the amount of time they spend sharing updates across the business.
AI (Artificial Intelligence)
AI can transform the recruitment process by reducing the amount of time spent on the administrative element of candidate management. For example, AI can identify relevant candidates from a resume or LinkedIn profile by understanding the essential skills and experience that match the role.
It can work within set parameters to carry out resume parsing and screen candidate results, helping you identify the suitable candidates to take forward to the next stage of the process.
AI also helps to manage better recruitment processes, such as creating customized recruitment tests and evaluating candidates' responses.
Artificial intelligence can also be a powerful way of reducing bias in recruiting.
CRMs (Candidate Relationship Management)
A CRM complements an Applicant Tracking System, helping create an engaged talent pool for open positions. It does this by consolidating all interactions with candidates into one system so that recruiters can track and measure their recruitment efforts.
This also gives recruiters the ability to score and rank candidates according to their interest in the role.
By reviewing historical applications and understanding what candidates' skills, recruiters or hiring managers can establish a relationship with potential employees.
This will help keep them updated on new job openings and developments within the company. This allows companies to create a 'warm' talent pool from which to hire when a job becomes available.
Assessments
Qualifications and experience aren't always the best way of identifying top talent for a job. Using assessments such as psychometric testing, language proficiency tests, or technical skills evaluations are a way of pre-screening candidates to support talent acquisition.
Assessments can also be used to identify a candidate's cultural fit for your company and the role they are applying for. This is important, as an excellent cultural fit can increase employee productivity and reduce staff turnover rates.
Interview software
Interviewing software saves time in recruitment by helping process a large number of candidates more quickly. Recruiters can use interviewing software to conduct pre-screening interviews, as well as to carry out online interviews. Because interviewers can attend an online interview from any location, it's possible to have a better manager representation in an interview. Used this way, not only can interviewing software reduce costs and improve efficiency, but it can also improve the final hiring decision.
How can recruitment software can help the HR save time by using ?
Companies that use recruiting solutions to support their talent acquisition only use part of the solution. Software vendors have multiple platforms to support the HR department and not just save them time, but also help them find and hire the best talent.
HR hiring software can increase recruitment efficiency, reduce operational costs, and manage global recruitment campaigns.
HR solutions can help growing companies identify and maintain a healthy applicant pool for future recruitment needs, while tools such as social media can attract passive candidates and increase your organization's reach.
Many HR software tools are available as mobile apps. Managing tasks such as benefits administration through a device gives HR professionals more flexibility and can help improve engagement within the HR department itself.
There are many tools available to save the HR department time and help release them for more strategic work. From absence tracking to performance management software, companies can support their HR team and help them hire and retain the best talent for a healthier, more productive organization.
In a competitive recruitment market, hr managers need to use all the tools at their disposal to find and hire the best talent. Hiring software is a powerful tool in recruitment and can help organizations to do so.
Conclusion
Investing in recruitment software is an excellent way company that is serious about hiring the right talent to fill their job vacancies more effectively.
Hiring software makes recruitment processes more structured and improves communication between different stakeholders involved in recruitment. Not only can this software speed up recruitment and enhance the candidate experience, but by using tools within the software such as ATS systems, recruiters and HR managers can streamline their roles, helping release time to be spent on value-adding, strategic tasks.
It also gives recruiters the ability to identify better talent using different assessment tools and conduct online interviews more efficiently.
Overall, hiring software offers many benefits that can help companies hire the best talent for their business.
The recruitment market is becoming more competitive, but recruitment managers can find and hire the right people with recruitment software.
Discover similar articles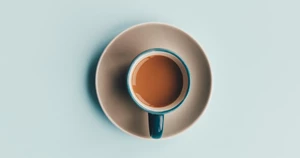 Tired of fighting with tons of
work papers and Excel sheets?
Switch to digital and start improving
your HR department.
Discover MintHR