Onboarding : What are the 10 biggest challenges?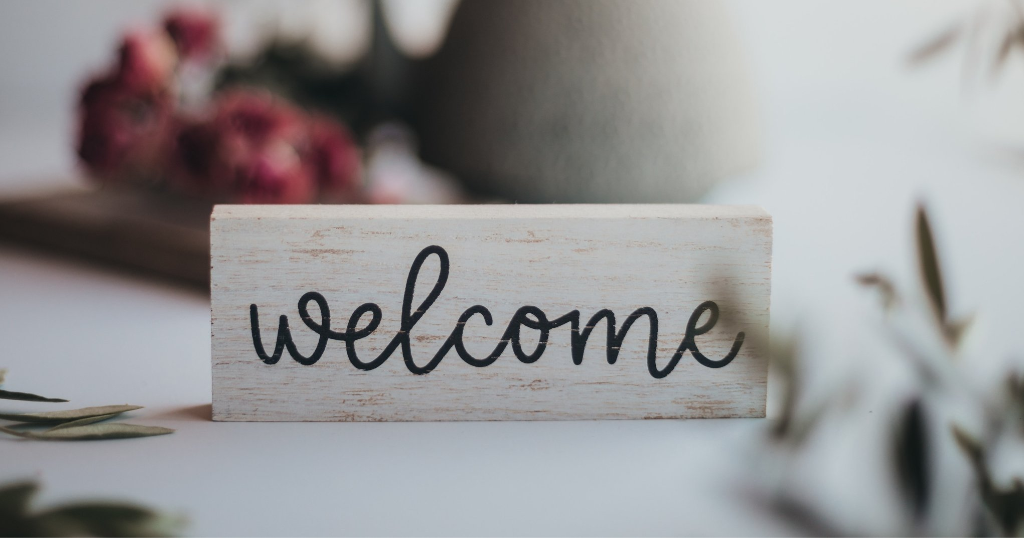 With recruitment completed and your prime candidate signed up and ready to join your company, what's next? Smart companies use onboarding to bring new employees up to speed. It is a process that starts when a new employee joins a company and ends after a critical mass of changes have been made.
Onboarding plays a key role in new employee success and can make or break the experience within the company, and it is not something that happens overnight but more of an ongoing process throughout the early stages of employment.
Read on to find out why a well-planned onboarding is so important, and how to deal with some of the biggest challenges during this essential process.
[Sommaire]
Why is an effective onboarding so important for a company?
More than just an induction, onboarding is an important part of the employee lifecycle and orientation. It validates an employee's choice to join your company and is an important part of the employee experience. It demonstrates your company culture and helps them feel as if they are part of the team, even before they have officially joined.
Onboarding is not just about completing paperwork or giving new employees access to computers, it essentially becomes the foundation for the future success of your company and every new member you bring on board.
It is a process that can define whether an individual stays on board with your company or leaves, which makes it critical in the biggest challenges on onboarding. It demonstrates to each new hire how their input can benefit the company and helps them feel engaged. Onboarding is about creating, a new job, an environment where new employees feel valued, respected, and comfortable enough to contribute their best work each day.
Onboarding also sets up new hires for success by helping them become acclimated to the organization's workflow, team dynamics, and individual dynamics. Onboarding provides a roadmap of success in your new role and sets the foundation for future success by helping employees achieve early wins.
Crucially, onboarding improves new starter retention figures. With studies showing that employee turnover can be as much as 50% in the first 18 months of employment, it is clear that effective onboarding is an essential tool for organizational success.
How does onboarding impact employee performance?
Research shows that it can take as much as two years for an employee to reach full productivity. Can your company afford that? A successful onboarding process cuts the amount of time it takes for an employee to reach optimum productivity. Onboarding is a significant factor in new hire performance, with studies showing that time spent on onboarding directly impacts the employee's performance, especially during their first months of employment.
That's because:
Onboarding helps employees build important relationships more quickly. This improves team-working and knowledge transfer between employees.
A good onboarding ensures new hires learn key technology and processes, enabling them to be more productive more quickly.
A strong onboarding means an employee understands what is expected of them. This way they can start working towards their goals without waiting to be asked.
A well-structured onboarding clearly communicates cultural norms and expectations. This allows employees to settle in and understand how to behave. This helps them feel comfortable contributing more quickly.
To sum up, onboarding builds engagement by helping employees see how they can impact day one and how their work contributes to overall organizational goals. It ensures they get off to a good start and feel part of the team.
Onboarding programs make new employees aware of their impact on the company's bottom line by helping them see the wider picture. Onboarding helps create an environment where individual contributions are valued, managers are approachable, and employees are given opportunities to shine; as it happens, it leads to job satisfaction.
10 of the biggest onboarding challenges and how to overcome them
Without support, onboarding can feel like minefield. It is a partnership, and to make it a success, managers and new hires need support from the entire organization.
Onboarding should be a collaborative effort from HR, IT, facilities, security, finance, and office operations. An effective onboarding process is often seen as an add-on to recruitment—it is not. It should start well before you know you have a new hire.
Onboarding is about creating a culture of collaboration, and it starts with the hiring process. Here are some of the biggest challenges managers face when bringing new starters onboard and how to deal with those problems.
1. Welcoming your new hire
Think back to the 'old days' and welcoming a new hire would mean greeting them at reception and then showing them to their desk where they could then expect to be introduced to the rest of their team. It is better however to begin the onboarding before an employee's first day.
Employee onboarding starts with the first impression you make during recruitment, and remember that first impressions are crucial. It can take up to 12 hours for an employee to form their initial thoughts about the organization. Ensure there are not surprises at induction, such as hidden costs or unexpected processes.
That way, instead of first-day nerves, new starters feel genuinely excited about starting their new jobs. Ways in which you can welcome your new hire more effectively include providing a new starter kit to employees in the days before they begin their new jobs or sending them a 'congratulations' card or gift, helping celebrate their arrival within your team.
2. Discovering the new workplace
Instead of simply giving your new starters a map and expecting them navigate the workplace alone, helping your new starters get to know their workplace gives them a headstart on feeling comfortable and less like the 'new guy' or 'new girl'. You could create a film of your workplace to include in your new starter kit or give them a tour of the building as part of their induction.
This way, your new hires get an overview of the building and the teams they will be working closely with. The onboarding experience should begin before day one. Ways in which you can give them a 'taster' of what is to come include asking new employees to nominate someone within their team, or even office operations, to get to know their new team member better and providing a list of your organization's 'office rules' is also a good idea.
By including stories in your tour or video, you can start to establish the company culture and help your new starters understand your workplace more quickly.
3. Meeting the family
Meeting co-workers is a big deal and may feel overwhelming for some new starters. Again, including photos and names of key contacts in a new starter pack can really help with this. Another neat touch is to include video bios in a central location – perhaps using HR software – so new starters can get a feel for the personality of each employee. If employees have permanent workstations, then including name plates is an easy way to help new starters get to know everyone.
For example, you could identify a few key people in the organization and have them introduce themselves. This helps your new hire feel grounded while also giving them an idea of how they can fit into your organization through these introductions.
As part of this, it may be necessary to manage employees who missed out on a promotion to the role that the new starter has taken. This is an important part of the onboarding process and will help ensure the new starter does not get a frosty welcome.
4. Understanding your culture
New starters may already understand a little about your company culture through the interview process and from what they have heard other employees say. But your onboarding process provides an unparalleled opportunity to communicate your values, mission, and cultural goals.
Using visual and written tools is a great way to communicate your culture, such as including organizational charts in new employee packs or creating an 'about us' section on your intranet.
It may also be necessary to clarify policies, benefits, and even local customs when hiring international employees. Again, having this information in a new hire pack can be helpful and reduce any uncertainty.
A separate 'culture' session may not always be necessary. Instead, ensure your culture is reflected in every part of your communication – from your onboarding packs to the meetings new starters have with their buddies.
5. High expectations
Many employees, especially those who are younger, may have high expectations of their new workplace. This is where structured onboarding can help manage expectations to reduce potential disputes and disappointment.
For example, where possible, ensure new hires understand what they can expect from their managers and employees. This should be done in initial interviews with both parties. On your part, this may involve explaining to the manager what you expect them to achieve through the onboarding program. On the employee's side, consider offering guidelines for an initial productive meeting with their manager.
Being clear about your expectations of your employees can help here, as may an honesty session with employees at similar levels in the organization to your new hire. Here, new starters can ask frank questions which are answered by their counterparts for more realistic expectations.
6. Challenges with interdepartmental co-operation
As with most new employment issues, it is crucial to communicate your organization's position. Onboarding new hires will require teamwork from departments across the company so they need to know what you expect them to do and how they can best do it.
New employees may also benefit from meeting everyone involved in their onboarding program early on, for example, from their buddy to the catering team that will provide them with snacks throughout their first week. This can be a great way of building a positive relationship and ensuring employee satisfaction, so they have a great experience right from the start.
It can be difficult to balance an employee settling into their new team and getting to know other teams as well. One way to do this is to set a new starter up with a buddy from another department. This way your new starter gets to know more people from across the business and can start building important relationships that will fuel future success.
7. Acting lawfully
For employees who are joining a new industry or working in a new state or country, there may be differences in the legalities of doing business. For example, hiring managers in a foreign country may not know they need to register an employee's contract with the local government department. Employee onboarding can be a great way to establish what you and your new hires should do in order to operate lawfully by respecting the company policies.
To prevent illegal activities and the associated penalties it is important to train new starters as quickly as possible. Some of this could be done in advance of joining or on a special onboarding day. An LMS would be an excellent tool to help with this.
8. Feeling isolated
It can be difficult for new starters to find someone who they know will be able to help or listen to problems. Providing new hires with a contact can help make the onboarding experience easier. This does not need to be one person.
An office manager may be the best person to help with practical support, while another new starter may be the ideal support to share ideas with. Do not assume that a manager is enough – some employees may feel inhibited from asking their manager questions for fear of appearing inadequate.
Different departments should work together to make sure all new employees feel included and supported. Onboarding managers should talk to new hires about what they expect from their team members and any formal training or benefits such as childcare vouchers.
Ensuring that your onboarding program is managed professionally across your organization will help everyone enjoy a smooth start and increase employee engagement.
9. Knowing what's expected
Providing new employees with clear expectations helps them understand what is expected of them. This includes company vision, cultural norms and individual objectives. Onboarding managers should encourage new hires to ask questions to fully understand their role, the job responsibilities, how it fits in with other teams, and where they can find support.
New employees may also be more eager to get stuck into their work if you give them the tools they need. The human resources managers can be confident that new hires are well equipped for success by providing them with the necessary software and training for role-specific tasks.
For this reason, it is important to allow an onboarding to evolve into the personal development process. This provides employees with continuous guidance about what is expected of them.
10. Understanding company policy
The employee onboarding also provides new starters with easy access to all HR policies as part of their welcome pack.
Onboarding managers should ensure that new hires are given their welcome pack as soon as possible. On top of this, it is helpful to provide an overview during the onboarding process. Hence, they understand all policies relevant to them and can ask any questions during interview prep or at any point after joining.
This information is crucial for new employees, but it can also prevent legal issues. While the employee onboarding process, managers could send out an additional email after the first day to remind the new employee of the HR policies and to encourage them to let their new company know if they have any questions.
This is helpful for the onboarding managers as well because it streamlines the process by reducing queries that would otherwise need to be addressed during the onboarding experience.
An even nicer touch is for their HR partner to set up a call slightly in advance of their start date to make sure they understand company policy highlights such as dress code, working hours, and key benefits. This way not only will employees understand policies more quickly, but they will also feel more integrated due to the additional interaction.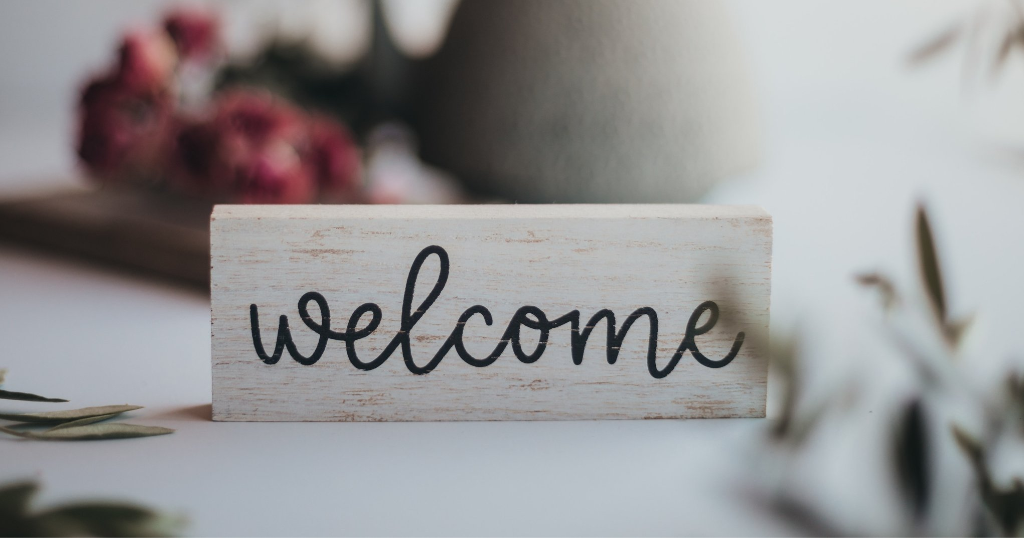 How to create a successful onboarding
A successful onboarding does not happen by accident. An effective employee onboarding should be planned carefully and consider what is required for new hires.
To encourage a smooth transition into their new job, onboarding managers should encourage each new employee to attend any formal events such as team lunches or meeting with senior figures in the company. These events help the new hires feel more integrated within your organization.
Three key actions to ensure the success of your onboarding programme are:
Creating a formalised onboarding process for all HR managers and people managers to follow.
Nominating a dedicated onboarding manager to support managers and their new team members.
Using specialist HR tech to reduce the administrative burden of onboarding.
How do you know if an onboarding is successful?
Monitoring the success of an onboarding program is essential in ensuring the new employee successfully and that your investment in recruitment is well-spent.
Onboarding managers should use tools such as onboarding checklists to ensure all bases are covered and that there is a visible overview of new hires' progress.
Using onboarding checklists before, during and after the actual employee onboarding allows you to cover all bases and make sure nothing falls between the cracks – this will save lots of time in the future. Managers should ensure their checklists are filled at the end of each day/week/month during the process.
For this reason, it is important to use a variety of information sources to assess the success of your onboarding programs:
Ask employees for their feedback on their onboarding. Use a simple online questionnaire to gather their input after 3, 6 and 12 months to understand how the process has been from their side.
Review new starter KPIs such as retention, absence and performance scores. This will give you a broader indication of the success of your program.
Review the milestones completed by your new starters. Are they completing all of the milestones in the program? If not, it is important to dig into the reasons for this.
Assess performance of new starter to understand their productivity. Are they performing line with expectations or behind?
Ask managers for their feedback. Managers are a critical stakeholder in the onboarding process. It is important to get their input on the success of the program and understand if they have feedback that could improve the process.
What happens if you do not do well on an onboarding process?
Without a well-developed onboarding process, companies can expect to see less consistency in the success of their new starters due to the variety in individual experiences in joining the organization. Some employees may be fine, while others might struggle. Overall, it reduces the chances of a good performance from all employees and may result in the company culture developing in a way that is not aligned with your goals.
If you do not do well on the onboarding, it can result in poor employee retention. Staff that are not retained may leave for less than ideal reasons such as the issues they faced during their onboarding program, which reduces your chances of a positive return on investment from new hires and puts a strain on future recruitment.
In the end, it all comes down to strong leadership. Onboarding is a leadership journey for managers and new starters alike. It is an opportunity to be recognized for your employee onboarding process and the experience of your new hires. Choosing not to create a formalized program could yield very negative results in the future.
Other consequences such as potential breaches of company policy or illegal activity can put the reputation and survival of your company at risk.
Conclusion
Onboarding is a crucial process that should be carefully considered and reviewed for its success and it is well worth investing time into to reap long-term benefits for your company. In addition, managers play a critical role in ensuring the success of each new employee, which can have a significant impact on the future of an organization, and employee retention.
Although often overlooked, the onboarding process is a crucial element in ensuring employee and organizational success. Therefore, Ensure you create a formal employee onboarding, use the right HR technology and monitor the process to understand how successful your program is.
With planning and the right tools, onboarding can become a powerful tool in creating a consistent culture and a strong employee experience.
Discover similar articles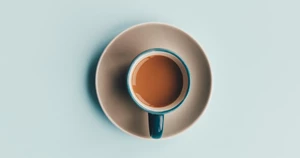 Transform the way you onboard
your talents !
Ready to streamline your HR & IT processes?
Discover MintHR