11 ways to make a success of hybrid work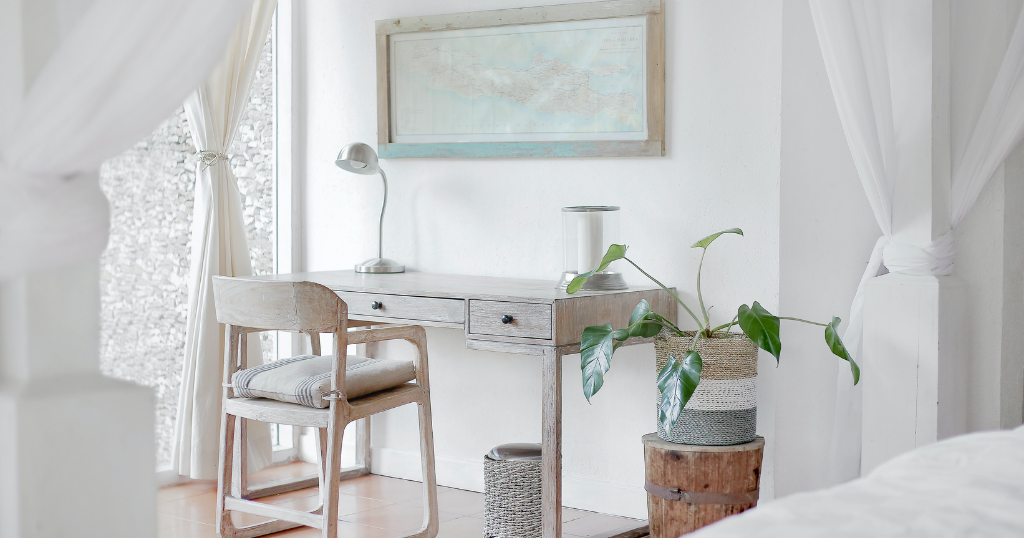 Hybrid work. Now there's a term we didn't expect to come from the pandemic. Unlike other pandemic-specific phrases that sprung from those unhappy months – social distancing, double-jabbed and Zoom party to name just three – hybrid work is seen as a positive. One the few silver linings to have appeared.  It's a new way of working that combines the best of an office environment with the best bits of remote work. It has huge benefits for both employees and employers, it is becoming more common in organizations across the world and it needs to be handled carefully if things are going to run smoothly.
Or is it?
Dig into hybrid work a little more and things aren't as positive as they might at first appear. That said, hybrid work looks set to stay with 1 in 5 employers having implemented hybrid working as early as April 2021. The challenge then, is for organizations to find a way to make a success of hybrid work.
[Sommaire]
What is hybrid work?
At its simplest, hybrid work is a set-up that allows employees to work either remotely or on-location. Typically, employers with a hybrid working arrangement allow employees to work some of their working week from home but request that employees come into the office space for a set number of days. Some workplaces may have allow some employees work from home permanently, only coming into the office for important meetings. Other employees may prefer to work in the office every day.
The hybrid workplace approach requires some structure to make sure that both parties get the most out of the setup. The hybrid employee needs a clear indication of what is required of them, while employers need to know exactly who they are putting in front of clients and when. It's a case of common knowledge between employer and hybrid worker about how long flexible work will last, where hybrid work will take place, and how hybrid working is being assessed.
After all, it's no good for an employer to have hybrid workers if they are unclear about what hybrid work entails. This structure is crucial for getting the best out of the hybrid model approach while also giving some clarity to both sides on expectations.
How can hybrid work model benefit both employees and employers?
For employees
In many ways, hybrid work provides employees with a long-awaited request – increased flexibility. The hybrid model approach gives employees the best of both worlds, allowing them to work from home or at an office as it suits them. For employers too, there are clear benefits. They get to take advantage of the increasing number of professionals who want to embrace flexible working. Instead of losing their hybrid-working talent, organizations can retain hybrid workers and make a hybrid model arrangement a permanent workplace. It's all about striking the right balance between hybrid employees and hybrid employers.
For employees with long commutes, caring responsibilities or commitments outside of the office, hybrid model provides the opportunity to work effectively without the squeeze on time from traditional working hours. For employers, hybrid work model provides a way of harnessing talent. Currently, 1 in 3 employers states that retaining talent is their biggest business challenge – hybrid work offers a solution to this problem by creating an attractive environment for talented employees who might not be able to commit to traditional office hours without compromising on the quality of life.
At its heart, hybrid working is about bringing together the best of both worlds. For hybrid work to really take off it requires clear structure, particularly on the employer side. As hybrid work is still in its infancy, the hybrid work structure will be continually refined and defined so that hybrid work model can become a permanent fixture in organizations in years to come.
Organizations need to make sure they communicate effectively with hybrid employees on how hybrid work will play out day-to-day. Will hybrid workers only need to come into the office for half of the week? Will hybrid employees need to be at their desks by 9am or can they work flexibly between 9am-5pm? All these questions need to be answered by hybrid employers.
For employees, this can contribute towards a better overall wellbeing. Able to fulfil family obligations, exercise more easily and take up hobbies again, employees can live happier, more rewarding lives. And this has real benefits for physical and mental wellbeing. Overall, hybrid working gives employees more control of their time while also allowing organizations to retain talent and encourage productivity.
The increased flexibility of hybrid work model also allows for greater inclusivity. Employees with chronic health conditions or disabilities may be better able to manage their symptoms at home. Likewise, those employees with caring responsibilities can tend to the needs of their charges without needing to reduce their working hours.
For employers
Employers benefit too. Studies conducted throughout the pandemic found that employees working remotely were more productive and engaged. Their increased wellbeing meant fewer absences. There's a financial benefit too. When hybrid employees have more flexibility in the hours they work, there is a positive impact on burnout levels and absenteeism. This ultimately leads to increased productivity and reduced costs for employers. Furthermore, With fewer people working on-site, employers can reduce working space and cut their costs.
In fact, hybrid working can positively influence every aspect of an organization from communication through collaboration to customer satisfaction, all of which results in enhanced performance for organizations embracing hybrid working.
The flexible work arrangement is also a great opportunity for older employees or those looking to scale back their hours after retirement. Employees with increased flexibility and control of their time can continue to perform effectively without increasing stress levels and pressure on themselves by having to commit long, demanding hours at the office. And this is good news for organizations too; hybrid work model can help to keep more experienced and knowledgeable workers in the workforce which means maintaining valuable skills and knowledge through hybrid working.
One of the biggest benefits of hybrid working is that it can help organizations to recruit and retain the best talent. Working remotely also reduces time-off sick, meaning employees are happier and more productive. This, in turn, reduces the costs associated with recruitment and training as well as reducing levels of employee turnover.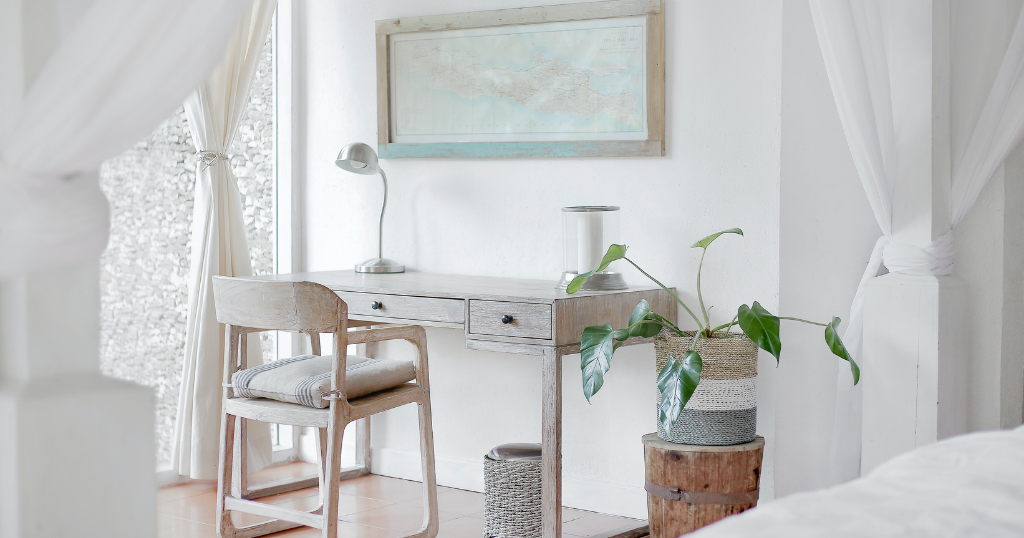 But what are the disadvantages of hybrid work?
As with any good news story, dig into the situation and you find disadvantages. Many of the disadvantages of hybrid work model will reflect an organization's existing issues. Now that hybrid work is an option, many employees will expect all their working hours to be flexible. This can create conflict in organizations where some managers (and staff members) might resist such a change. Implementing hybrid work model requires training and discipline on behalf of all concerned; hybrid workers, hybrid supervisors, and hybrid managers. Getting everyone working in the same hybrid structure can mean that managers and supervisors need to be as flexible as their team members.
It is also important for employees and employers to understand the differences between hybrid work and telecommuting. Although hybrid work model may include working from home, it doesn't always have to do so. There needs to be a clear understanding of what hybrid work will look like for hybrid employees and their organizations.
When hybrid work model is not implemented properly, it can create chaos in the workplace. For example, hybrid workers are more likely to be distracted because using social media or playing games are easy distractions when working from home. This could lead to a lack of concentration which hurts performance levels. Of course, hybrid workers could simply revert to traditional 9-5 working so the onus is on managers and supervisors to monitor hybrid employees just as they would those who work in the office space.
Simply put, if a company had cultural issues before lockdown, switching to hybrid work model won't resolve those issues. It will just change the way in which they are expressed and potentially create new issues.
A two-tier system 
The joy of hybrid work is the way it allows everyone the flexibility to work according to their preferences. But this can eventually create a silo between remote and onsite employees. From "quick chats" leaving remote employees out of the picture to lower visibility and career progression for remote employees, it can be all too easy to quickly establish a two-tier system. This in turn can creates a feeling of resentment. And flexible work doesn't exist in a vacuum within an organization.
Employees working hybrid hours may have trouble with collaboration, communication, and local networking. This can then impact their performance and productivity while, again, leading to resentment from other employees. Rather than create an inclusive workforce, this set-up creates an even more sharp delineation between 'them and us'.
Personal factors 
Although many employees may prefer to work from home, they may not have the perfect home set-up. A poor internet connection, lack of privacy or thinking space or demands from family members may mean that employees just don't thrive when working remotely. If flexible work is not for an individual, it can lead to lower productivity and a feeling of being disconnected.
This can quickly create anxiety and underperformance which in turn creates burnout. Gallup found that 29% of people who fully worked from home reported often or always feeling burnt out – a higher figure than those who never or occasionally work from home.
Management & leadership challenges 
Hybrid work can be a significant struggle for managers and leaders. They have new challenges – hybrid employees working hybrid hours – which can create a range of difficulties for managers and supervisors. New technology has to be embraced, boundaries need to be drawn between work and personal time, and new communication protocols established.
Hybrid workers who don't work hybrid hours face the challenge of being excluded from conversations or teams. They may also be excluded from career progression opportunities which can impact their motivation and drive.
The hybrid work revolution has arrived but it is by no means an easy one. As the hybrid workforce grows, managers and supervisors need to embrace hybrid work or they risk alienating their staff members with burnout, underperformance, exclusion, and resentment.
Rather than knowing where their team is and being able to motivate and recognize good work, hybrid work can increase managers' workloads. To increase their sense of control, managers may start to observe remote employee working hours and 'online' time. This can in turn create increased feelings of resentment on the part of the employees who feel like they are being watched.
11 ways to make hybrid working a success in your company
It's clear that hybrid work won't be the silver bullet so many employees and employers hoped it would be. It's still work after all, just in a different location. Employees are still employees, managers are still managers, and the rules don't change just because hybrid working is in vogue.
But hybrid work environment can be a huge success when managed correctly. It will suit some employees more than others, but that doesn't mean hybrid work should just be confined to those who it suits. Managers and leaders need to be flexible and smart in their hybrid work management. Managers need to establish clear boundaries, opportunities for career progression, supportive environments, and good communication to make hybrid work a success.
The key is to adapt your operation to take account of a distributed workforce. Here are 11 ways to make hybrid work successful in your company :
Create a hybrid working policy
Stop confusion with an unambiguous hybrid working policy. Spell out your hybrid working policy clearly and early, as that will stop misunderstandings. Employers should reassure employees that hybrid work is a positive move for the company as well as creating a more inclusive culture.
The CIPD recommend including the following details:
Detailing who (or which role types) is eligible for hybrid working.
Explaining how to request hybrid working.
Clarifying roles and responsibilities for hybrid workers and people managers.
How hybrid working intersects with other forms of flexible working.
Reviewing other related policies including, for example, expenses, IT usage, homeworking and data protection.
Transition from hours worked to output created
Hybrid work environment will not work if you focus on employees working a set number of hours. Managers and leaders need to focus on the quality of work output, not just quantity. The hybrid workforce needs to be managed as a flexible one with the help of collaboration tools. And hybrid working is just another form of flexible working that should be supported by managers and employers as such.
Some employees are more efficient at home, others are more efficient in the office. Managers must monitor hybrid workers output to ensure that they are performing their roles effectively and professionally.
To demand they work a set number of hours becomes patronizing and exhibits a lack of trust. Instead, create an expectation that focuses on output.
Keep communication flowing
Successful hybrid work environment can only thrive if you establish a successful internal communication strategy. The key? Ensuring remote work and on-location employees get the same information at the same time. It's also essential to nurture what McKinsey term as 'small moments of engagement'.
From morning greetings to on-the-job coaching, on-location employees may inadvertently benefit more than employees working from their home unless you act to level the playing field. This hybrid working style works best when employees can feel relaxed and comfortable with the flow of information. Research suggests that hybrid work is only truly effective if employees are "in the know" about their work, daily tasks, and challenges.
Set up Slack channels, encourage remote co-working and ensure each employee has a mentor. Make sure hybrid workers know that you are available to chat whenever they need, not just when it's convenient for you.
Don't let excuses for poor communication between remote work and on-site employees creep into your organization.
Adapt your wellbeing strategy for a hybrid world
As liberating as hybrid work may feel, it can introduce new pressures. Some employees may work too many hours and it can have an impact on their personal lives, others may interrupted or find they're too easily distracted by what's going on in their home. There may be employees who abuse alcohol or drugs while working and others who simply can't get their internet connection to work reliably. These pressures will undoubtedly reduce wellbeing and impact productivity.
Think about what you can do to encourage routines for employees that are not working at the office and encourage those who are known to work hard to take time out. In some companies, more than half of the collaborators work remotely. Create a space that allows employees to be honest with their challenges and your return to the office policy. If it's internet connection, what can you do to help? If you fear a substance abuse issue, how can you bring up the issue and support them with their problem? Having a better work life balance is very important for your employees to feel more comfortable and have a positive impact on the company.
Make the most of online meetings
With the novelty of video calls well and truly over, it can be easy to neglect remote face time. But as we all found during lockdowns, those face-to-face interactions are a powerful way of staying in touch.
Sure, long and complex meetings are always better in real life, but quick video call check-ins do more to ensure engagement and team working than any instant messenger app will ever do.
Make the most of technology
From centralized file storage to collaborative software, better use of technology can improve almost any organization's hybrid working credentials. If your hybrid employees are having trouble with their internet connection, for example, they can continue to work on documents stored in the cloud.
And you don't need technology to encourage hybrid working. Simply find a way of maintaining and adapting existing processes and systems that will keep hybrid workers engaged and productive.
It's easier to work on the same presentation or report for instance, but also easier to ensure the more mundane but essential admin tasks are looked after such as logging sick leave or booking holidays.
Establish a culture of trust
Hybrid working can only succeed with a strong sense of trust in your organization. You need to know that your employees will deliver their work on time and to brief, and they need to know that their managers will be there to support them when they need that support. For an organization that's always been based on on-location, this can feel uncomfortable. Can you trust employees to do the right thing?
There are several ways to deal with this. Working on a results-oriented basis and using clear objectives places the bonus on your employees; they have to deliver the work. Careful people management [ls3] is essential in handling this. Underperformance may not be intentional on the part of the employee; they may not have sufficient training or feel disconnected from their team. Instead of routinely penalizing employees for not delivering their work, an incentive approach may work better.
Reinforce your organizational values
Hybrid workplace a greater than ever emphasis on your organizational values and company culture. Having lost the ability to demonstrate culture in the workplace, you need to find a new way to create your company culture.This may be as simple as choosing the right location for hybrid working.
Make sure hybrid teams work near each other so they can simply talk to colleagues and learn from their experience. Or pick a routine that reinforces your organizational values such as having morning meetings or taking regular team lunches together. This is what we call "cultural density" –the more compact and more social the culture of an organization, the stronger it will be. And hybrid working is a great way to create that density.
Your reward systems, management behaviors and work practices will speak volumes about your company culture. Discuss these things with your employees and take their feedback on board. If they don't feel the culture you believe you stand for, chances are your aspirational culture doesn't exist.
Work with clear objectives and guidelines
Hybrid work demands clear objectives and guidelines. How else can employees work with minimal guidance? By providing these clear objectives, your managers' work becomes easier – everyone knows what's expected of them. 
These objectives should be set at every stage of the business. From performance management objectives to objectives associated with the week's events or an online meeting, clarity on objectives will ultimately create a more self-governing organization. A good project management is also very importa,t when dealing with a return to the office policy. This will ensure a good work life balance for your employees. Collaboration tools can help you to do so.
Reward and recognize
The unwary organization could easily find that their reward and recognition program discriminates against employees that are not working from the office space. After all, with on-location employees present and visibly contributing, it can be difficult to identify the contribution of employees working from their home. But this will quickly create a two-tier culture where employees that are not working from the office space are treated as second-class contributors.
Encourage managers and leaders to recognize employees regardless of their location and consider incentivizing collaboration by rewarding teams rather than individuals. HR professionals would do well to monitor the pattern of rewards and recognition. If a bias in favor of on-site employees becomes apparent, it's time to step in and proactively drive engagement between managers and their remote employees.
Encourage innovation
The blend of working locations and individual experiences that hybrid work creates provides fertile ground for innovative thinking. Be sure to capitalize on that by building a culture that supports innovative thinking. Even if those ideas are wacky and bound to fail, they might spark the next winning concept.
As well as formal brainstorming sessions using collaboration software, why not have innovation hours or days where all employees are invited to share their ideas. The only rules? No criticism and everyone must contribute. In time, creative ideas will start to flow more easily and you'll see a stronger, more positive organization emerge.
Conclusion
Hybrid work might be seen by some as what the working world has been waiting for, however it's essential to manage it carefully to prevent it developing its own set of problems.Taking the hybrid work factors into account will ultimately build a more connected and engaged culture. But be warned, it won't happen by itself. Only through determination, courage, strong leadership and some hard graft can hybrid working become a successful reality for organizations of all kinds.
With careful management, mindful policies and a continuous improvement mindset it can be powerful, but it's no substitute for fixing cultural issues.
Discover similar articles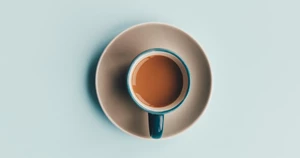 Treat employees like they make
a difference and they will.
— Jim Goodnight
Ready to streamline your HR & IT processes?
Try MintHR